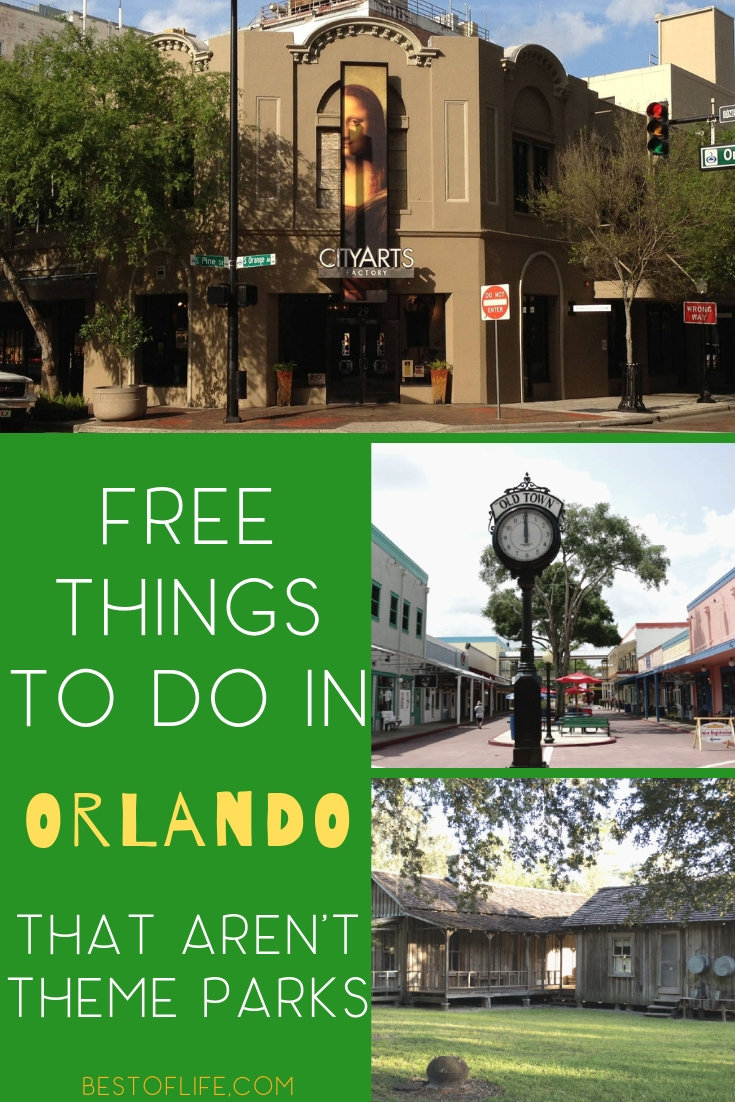 Orlando, Florida is a vacation destination for so many reasons. The most popular reason is the theme parks. There are over ten different theme parks in Orlando. The Walt Disney Company owns four main theme parks and two water parks, Universal owns a few different parks, and then there are a few more parks like Busch Gardens and Gator World. It's easy to fill your time with rides, shows, food, and the countless attractions at these parks, but there is more to Orlando than theme parks. In fact, there are even free things to do in Orlando that don't require park admission.
Have fun in Orlando without entering a theme park by enjoying one or more of the free things to do in Orlando, Florida for everyone.
Hanging out with the mouse is never a bad idea. Disney always makes sure you have everything you need to keep you on the property. In fact, one of Disney World's primary goals is to make sure every experience can be found within the Walt Disney World Resort so you never have to leave.
Universal is similar but on a smaller scale. There are so many things to do at the theme parks, making it almost pointless to find a reason to leave. But why would you want to travel to a new city and not even take the time to explore it?
There are free things to do in Orlando that allow you to explore the city and save your money.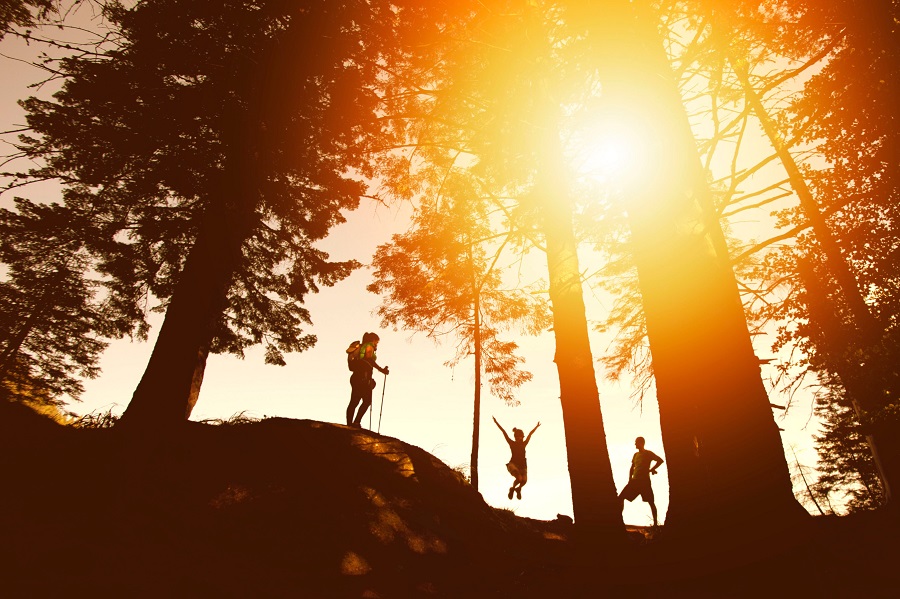 Free Things to do in Orlando | Ocala National Forest
On the east coast, the largest national forest is Ocala National Forest. This forest has plenty of outdoor activities like hiking, canoes, biking and so much more. You could get out and experience one of the largest forests in the country after just a short drive north from Orlando.
Free Things to do in Orlando | Lakeridge Winery & Vineyards
Another short drive, this time west, and you'll find Lakeridge Winery & Vineyards. This winery offers free tours and tastings. During the summer months, there are free concerts you can attend as well. There are even seasonal festivals that happen throughout the year and you're invited to attend them all.
Free Things to do in Orlando | Lake Eola Park
Head to Downtown Orlando for a beautiful view of Lake Eola Park. This park is 43 acres filled with different activities for the entire family. You can even head out on the lake in a paddle boat or gondola. It is a great way to get away from the bustle of the theme parks and just relax in a beautiful community park for free.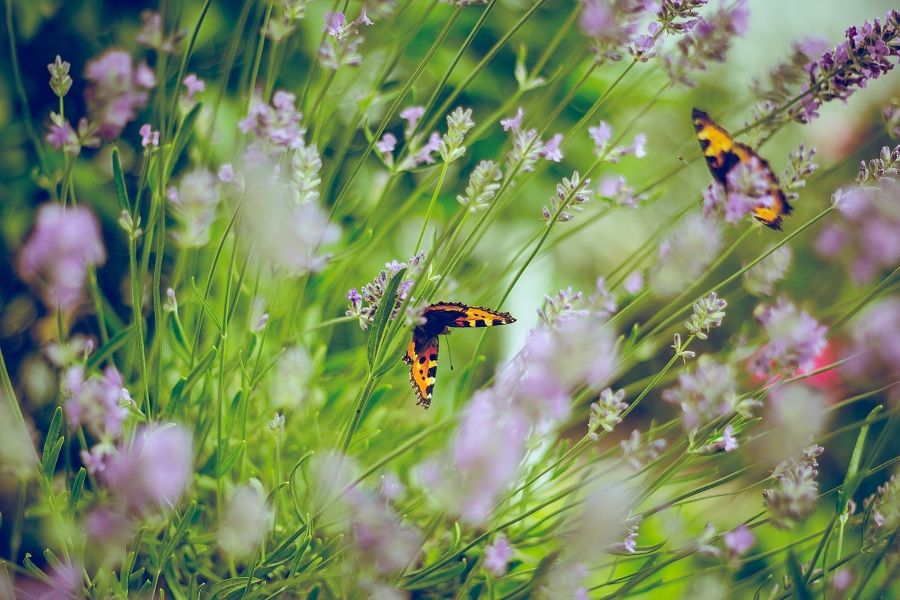 Free Things to do in Orlando | Harry P. Leu Gardens
Harry P. Leu Gardens has so much natural beauty for you to enjoy all day long. There are three miles of walkways lined with rose gardens, butterfly gardens, ancient oak trees, and so much more. There is no entry fee on the first Monday of every month and only $10 for adults and $3 for children during the rest of the month.
Free Things to do in Orlando | Old Town
Kissimmee, Florida is just a stone's throw away from Orlando where you can enjoy the retro landmark of Old Town. Here, you'll be able to walk around town, enjoy the sights and sounds, and shop if you feel so inclined. But on Wednesday nights, you can enjoy a weekly street party that feels like a good old fashioned block party.
Free Things to do in Orlando | CityArts Factory
In Downtown Orlando, the CityArts Factory is home to one of the largest collections of art galleries in the state. The pieces are rotated monthly, so each month there are different works of art. The art is provided by both local and international artists, and admission is free Tuesday through Saturday.
Free Things to do in Orlando | Fort Christmas Historical Park
Fort Christmas is a historical site that was built during the Second Seminole War. Here, you'll find a full-size replica of not only Fort Christmas but seven "Cracker-style" homes. There are video presentations that teach you about the history of Fort Christmas and the people who lived here. There are also annual events that are all free like a bluegrass festival in March or the Cracker Christmas in December.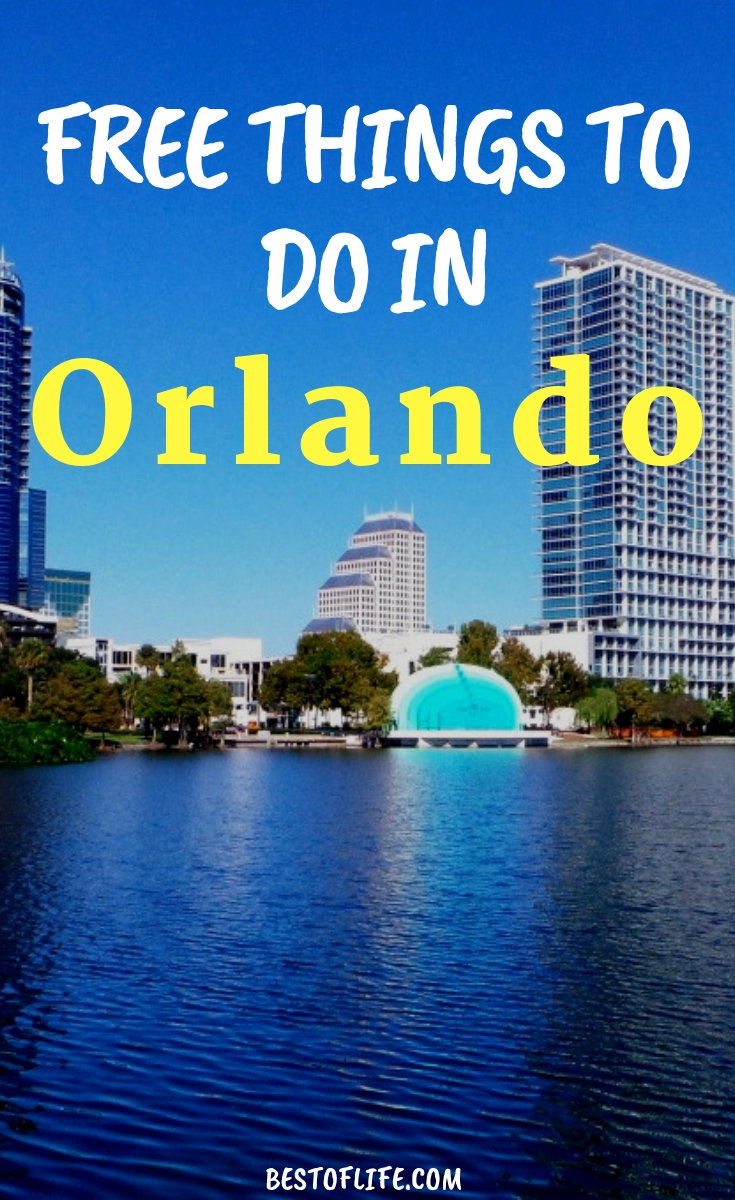 More Free Things to Do While Traveling
Free Things to do in Miami for Couples
11 Free Things to Do in Chicago for Kids
15 Free Things to do in Denver for Kids
15 Free Things to do in LA as a Couple
15 Free Things to Do in Orange County with Kids