Best Home Decor Ideas for the Office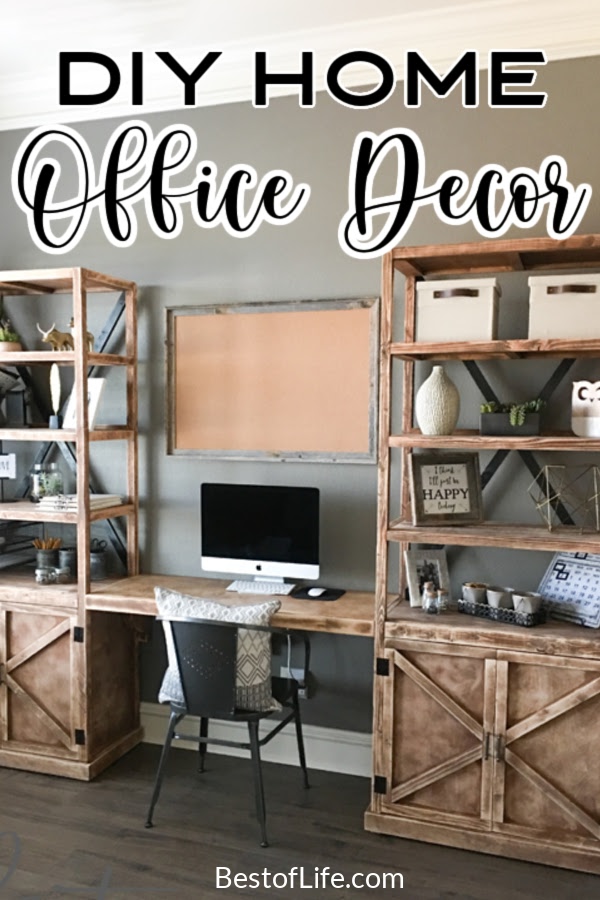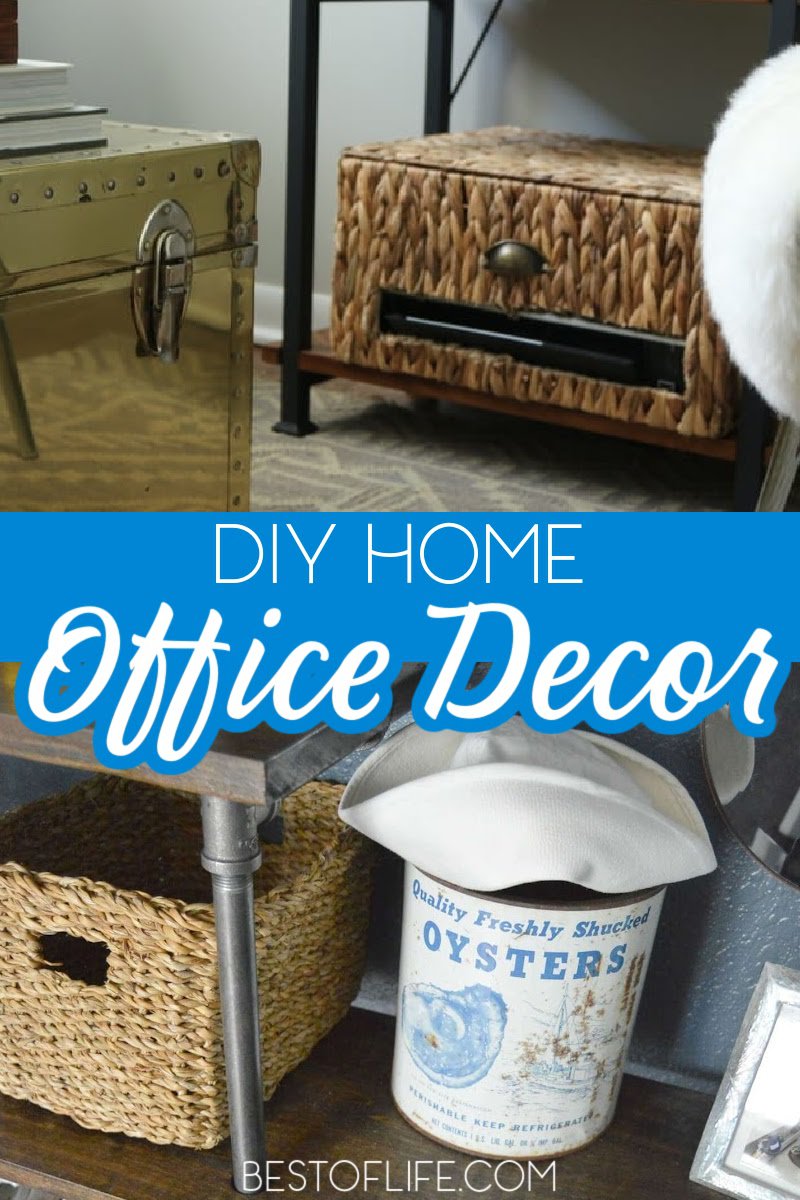 Your home office gives you a chance to design your workspace in your own way. Get rid of the cubicle and stiff work chairs and create a space that invites you to work. If you use home decor ideas for your office, it will blend seamlessly into the rest of your home. The best ideas for the office are the ones that you can make your own.
Home office items need to be both beautiful and functional. I love items that double as decor and also serve a useful function in my life. I also really love a standing desk option. Sometimes working at home I feel like I'm sitting all the time!
Ideas for the office use natural home decor ideas and combine them with workplace etiquettes that will make you want to get to work every day. I'm not saying that since I work from home I'm an expert in ideas for the office. But I am an expert in ideas for the office (I'm not saying it, you're just reading it).
I love combining home decor ideas with workspace ideas that make things easier for me. I believe that if the decor ideas work for me they may work for you as well. A home office gives us the chance to work from home either every day or once in awhile.
But we don't want to feel like we're going into the office when we go into our home office. Leave work to the computer and let the rest of the space feel just like the rest of your home.
Home Decor Ideas
Industrial Wood Shelves | Inspiration DE
Acrylic Wall Calendar | Jen Woodhouse
Chalk Painted Stencilled Filing Cabinets | The Happy Housie
Fabric Bulletin Board | Sincerely Sara D
File Cabinet Makeover | Design Improvised
Home Office Decor
Decorating the home office is different in comparison to a corporate office. You can get more personal at home and make things fit you rather than fitting yourself into an office. Most of the decor will focus on the organization.
You can use things like hanging shelves to stay organized but comfortable, hide things in plain sight like printers and tools and so much more.
DIY Mounted Wall Desk | The Crafted Life
Honeycomb Shelves | A Beautiful Mess
Hidden Printer | The DIY Playbook
Electronics Wire Organizer | HGTV Handmade
Industrial Wooden Desk | Craft Thyme
DIY Decor
DIY home decor ideas are a cut above the rest for so many different reasons. Specifically, the ability to inject your own personality into the project. Each tutorial will come with step-by-step instructions on what you need to do. However, you can customize the supplies the tutorial calls for at any time.
For example, the tutorial says to get blue fabric for this specific step. Change the color to something you like better, change the fabric altogether, do whatever you want!
Fabric Covered Bulletin Board | Our Family of Seven
Crate Bookshelf Tutorial | Dezdemon-Humor-Addiction
DIY Barn-Style Desk System | Shanty 2 Chic
Rustic Shutter Organizer | Bless'er House
Industrial Pipe Shelving | Table and Hearth
Getting Creative
Home decor ideas are meant to help inspire you to create a space all your own. There is no need to stick with the norm. In fact, ditch the norm altogether and go with something completely unusual. After all, the best things in life are the ones that are unique, one of a kind, unusual in as many ways as possible.
DIY Floating Shelves | It's Overflowing
Custom Mouse Pad | A Little Tipsy
Wood and Pipe Desk | Katie Gen
Office Chair Hack | Our Southern Home
DIY Computer Monitor Stand | Inferior Frugalista
More DIY
Beach House Home Decor Ideas for a Coastal Retreat | Your home doesn't have to be on the beach in order to give it that beach house feel.
July 4th Decorations | Fourth of July Front Doors that Pop | Get patriotic with your home decor and a little bit of DIY creativity.
Summer Decorations for an Outdoor Party to Remember | The wonderful thing about our homes is that we can decide when we change things up. Maybe you're the type who likes to change things up for summer.
Best St Patricks Day Decorations for a Cheap Party | You could also be the type of person who prefers to change things up with the different holidays throughout the year.
Elegant Bridal Shower Decoration Ideas | There is also nothing wrong with waiting for special occasions to get things moving.