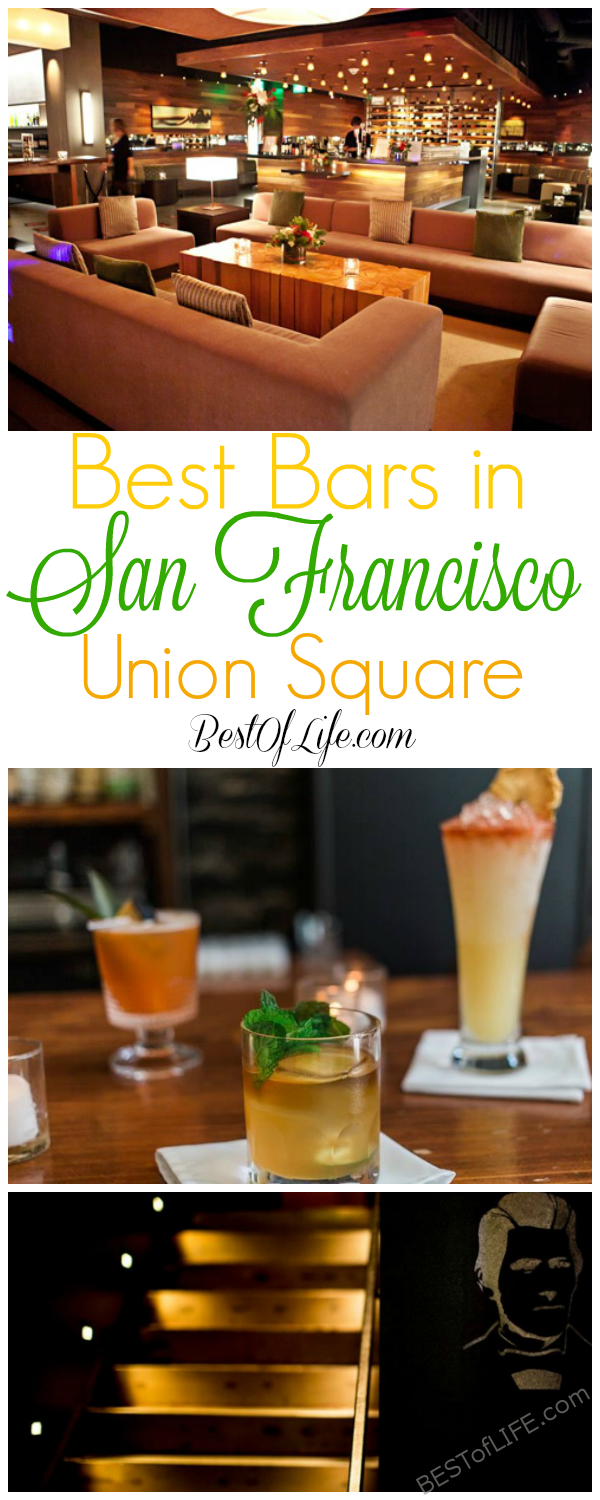 One of the main things to see when you visit, are the many great bars in San Francisco! Upon first glance you may not even notice that the city is divided into districts. Some districts are pretty obvious, while others are unnoticeable. Union Square is a district that is popular with tourists. In fact, Union Square has the largest group of shops, art galleries, boutiques, and salons.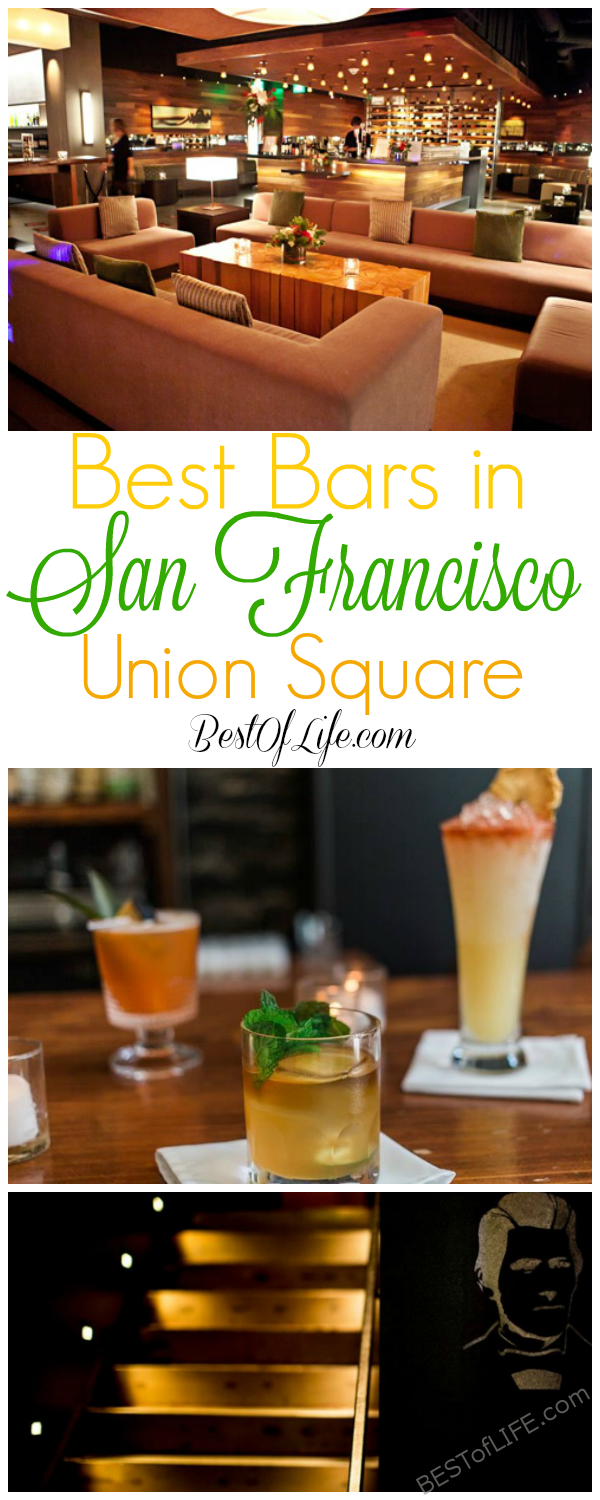 There are plenty of bars in San Francisco Union Square that could be named the best; find one that meets your preferences here and make the most of a San Francisco evening.
I usually find myself here when I want to buy a gift for someone important to me, or when I want to meet someone that will be important to me. I also come here when I'm looking for some of the best bars in San Francisco. When I can't go out I make sure I have mixers, plenty of cocktail, margarita, and rocks glasses on hand, and of course, I keep a few great cocktail recipe books around so that I can entertain my guests, friends, and family!

Press Club | 20 Yerba Buena Lane
No matter where you go in San Francisco you will be spending money. I mean, you will be spending a lot of money. Keeping that in mind why not just go for the best? Press Club is a bar for those seeking the best of both the wine and beer categories. You will also find some rare and high priced wines at the Press Club. To go along with the wine and beer offerings you can choose from a few different small plates.
Quick note: If you haven't experienced small plate dining, you should. It works like this: you order many different dishes, and a plate is brought out for you to share with your friends or date. The food is exquisite, and I consider it to be fine dining in modern times!

Pacific Cocktail Haven | 580 Sutter
When it comes to surviving as a business in San Francisco you've got to be creative. If not your business will swim with the fishes. Not a San Francisco saying, but you get the idea. PCH is thriving, so that should tell you that it's very creative and amazing. Just how creative you ask? Let's just say some ingredients include sugar snap peas, lemon grass, bitters, and egg whites.
Benjamin Cooper | 398 Geary St
San Francisco is filled with small spaces, especially for businesses. Benjamin Cooper is one of those small spaces that's hard to find but well worth the search. The cocktail menu changes weekly, you can even order up a side of oysters to enjoy with your drinks! The vibe is chill, as in "cold and industrial" but also creative.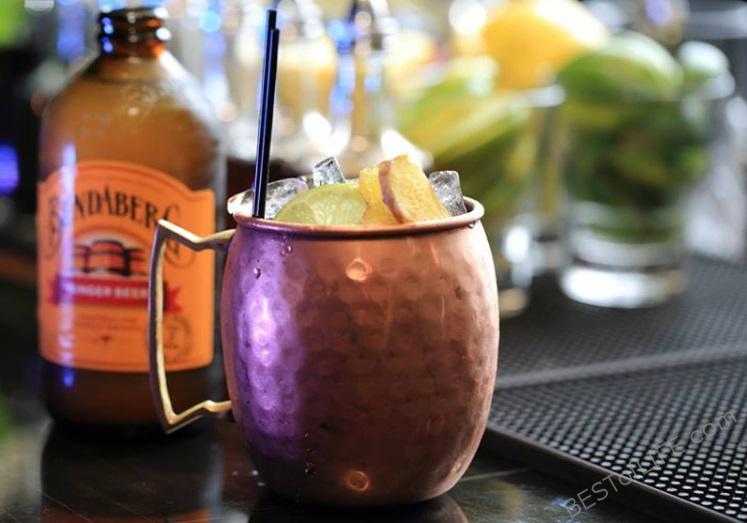 Hawthorn | 46 Geary St
Want to travel back to Hollywood in the 1930's? Well, good luck…the most secluded part of Hawthorn is usually occupied. However, the rest of the bar is just as beautiful. While they have signature cocktails, that are creative and taste great, the cocktails aren't why I like Hawthorne. Inside Hawthorne, which is underground, there is a speaker system that plays music from a live DJ in the later hours. This sound system was built specifically for Hawthorne in the UK and fills the entire space with great sound.
Hogwash | 582 Sutter St
When I first heard of this place all I could think of was my Irish grandfather. My G-Pa is the only person in my life that I've heard say "That's hogwash" however he pronounces it hog-war-sh. If you like pork and California beer on tap, then Hogwash is where you should be. There are 30 taps along the bar each offering a different California beer. The sausages are excellent and the rest of the food is great as well.
Save
Save