Personalized Gifts for Mom That Fit Any Budget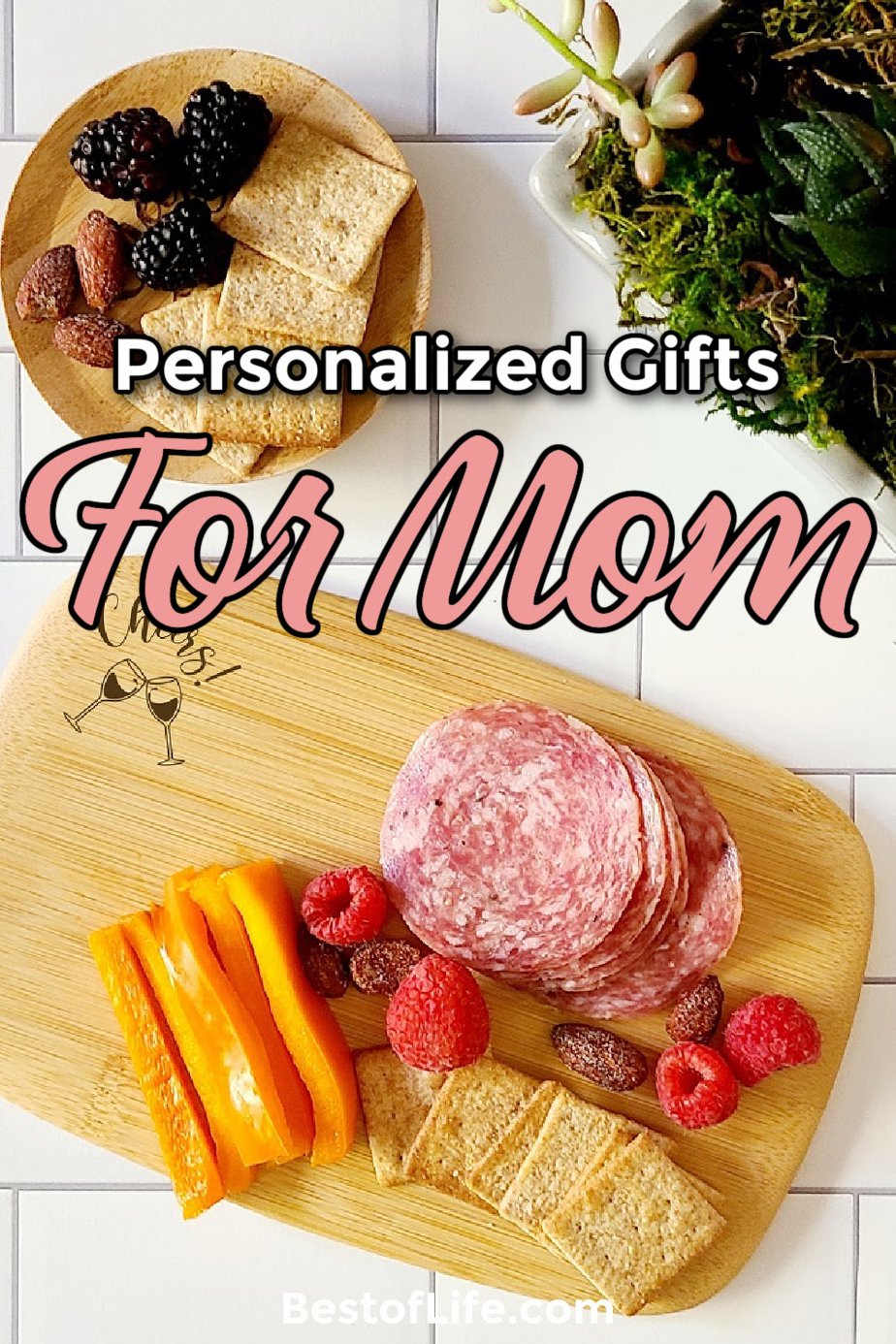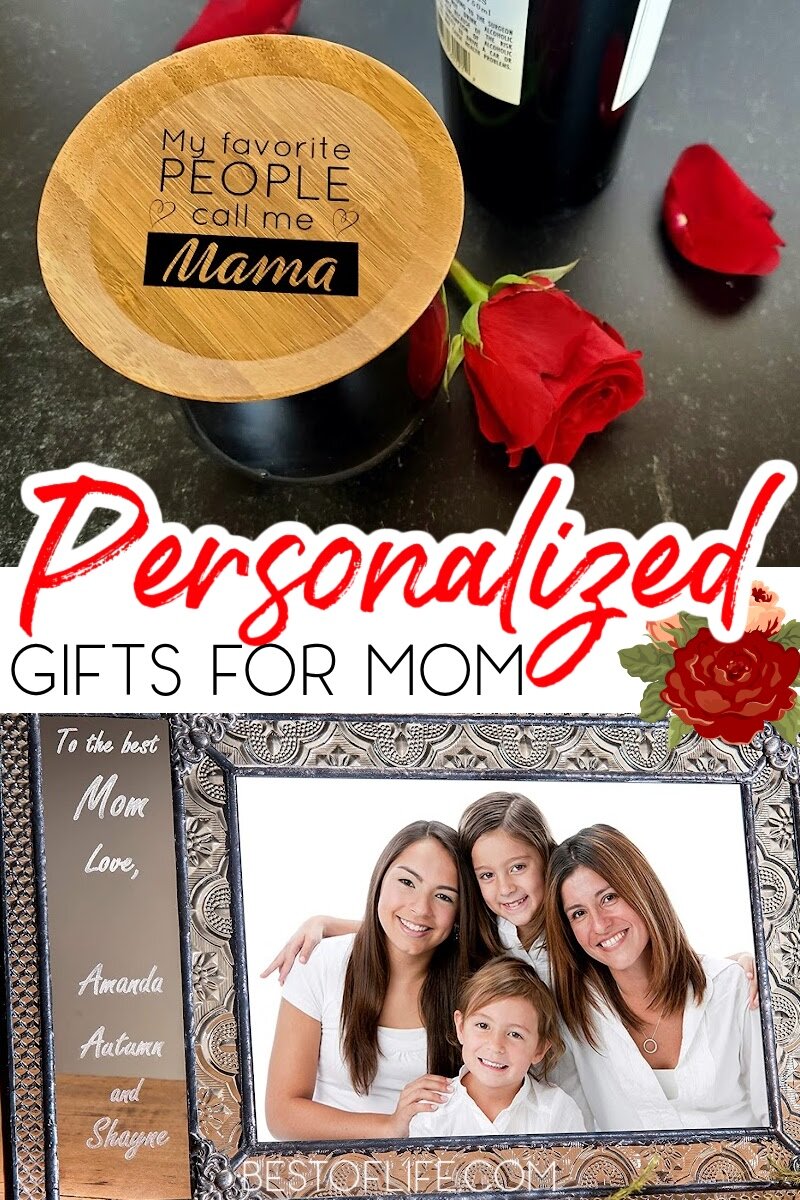 You would be better off showing mom that she is the best mom ever by getting her something personal; a gift that means something special to you and her. The best way to do this is with personalized gifts for mom. Personalized gifts let you tell a message to mom that is unique, personal, and special, any time of year.

Everyone thinks that their mom is the "best mom ever" but getting a mug with that common phrase may not be one of the most personalized gifts for mom. The best personalized gifts for mom don't need to cost an arm and a leg, they just need to be meaningful to your mom and show her that you love and appreciate her. One of the problems with personalized gifts for mom is that they are often seen as expensive gifts that you can't really afford.
However, there are personalized gifts that will fit any budget and still be just as meaningful. The important thing to remember is that mom doesn't care about how much money you spent on the gift, just knowing you care is enough for most moms.
When you use a personalized gift, you have the chance to show mom you care without being cliche or generic with a one-size-fits-all type of message. This message is special because the words come from you, not some writer somewhere cranking out hundreds of messages for moms they will never meet.
Personalized Gifts for Mom That Fit Any Budget
The Best of Life has plenty of personalized gifts for you to choose from for mom. You can personalize this serving tray that is made from a mixture of bamboo and wood. The tray is 10″ x 6″ and has a stackable design. The best part will be the personal touch you add to make it more meaningful.
Custom wine glass toppers are like small serving trays that fit perfectly onto any standard wine glass. Mom can use this to carry her cheese, meats, or whatever she likes to snack on with her wine. There are plenty of "Mom" options to choose from. But you can also personalize these toppers just like the trays.
Charcuterie is always fun, but even more fun for moms everywhere. These trays are made with natural bamboo and come with a faux leather strap for easy hanging or carrying. You can add a touch of personalization here as well. But you can also pick from one of our many designs.
Another charcuterie board option is our mini board. This board is also made of bamboo which makes them both lightweight, more durable, and easier to clean. You can also use one side as a cutting board if you'd like.
As we travel the world, our moms always want to keep tabs on us. Not to bug us or anything, but just to know that we are safe and to be a part of our lives. Postcards are a wonderful way to share your travels with your mom, and writing a special message is always fun.
However, you can take things to the next level and get personalized gifts for mom in the form of a wooden postcard. The message will be something you choose but will last forever.
Just like most of us, your mom probably starts her day by looking at a clock. One way to make this simple act fun for her is by getting her a keepsake clock with a special message. This clock is made from solid acrylic and the personalization is not only free, but also etched in to make sure it lasts for years and years.
Want to get a little funny with mom? A personalized blanket can be done in many different ways. For example, you could use an image of a beautiful scene that your mom loves or an image from a vacation she enjoyed. But even better (and perhaps a little funnier), would be to use an image of you and your family.
That way, mom will never be too far away from you.
Moms usually love using picture frames to display photos of their loved ones around the house. Make that frame even more special by adding a personalized message to a small glass window on one side of the frame. This message can be anything you want and makes one of the best personalized gifts for mom.
Does your mom have an amazing casserole recipe that she just won't share? A baking dish is a nice gift, but it's even better when the dish comes with a message or even a title for the recipe made inside. Not only is this a chance to get mom to make your favorite meal, it's also a chance for you to show mom that you've loved her cooking from the beginning.
More for Mom
Best Tips for Working Moms | Working moms know a thing or two about organizing time. But there's still more we can do to make things easier.
The Cool Mom's Rap Playlist | Yea, we listen to rap, too. Why do these youngins think they invented everything?
Best Movies to Never Watch With Your Mom (or Parents!) | There are some movies that just aren't meant to be watched as a family.
What to Do with a Teenage Girl in New York | Taking your daughter to New York for the first time will require a bit more planning.
Flirty Quotes to Send Him in a Text Message | Let's get sexy with some words.