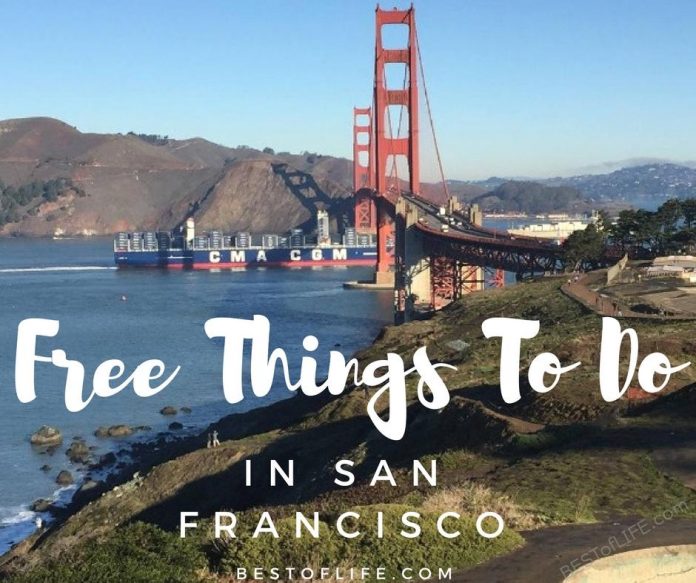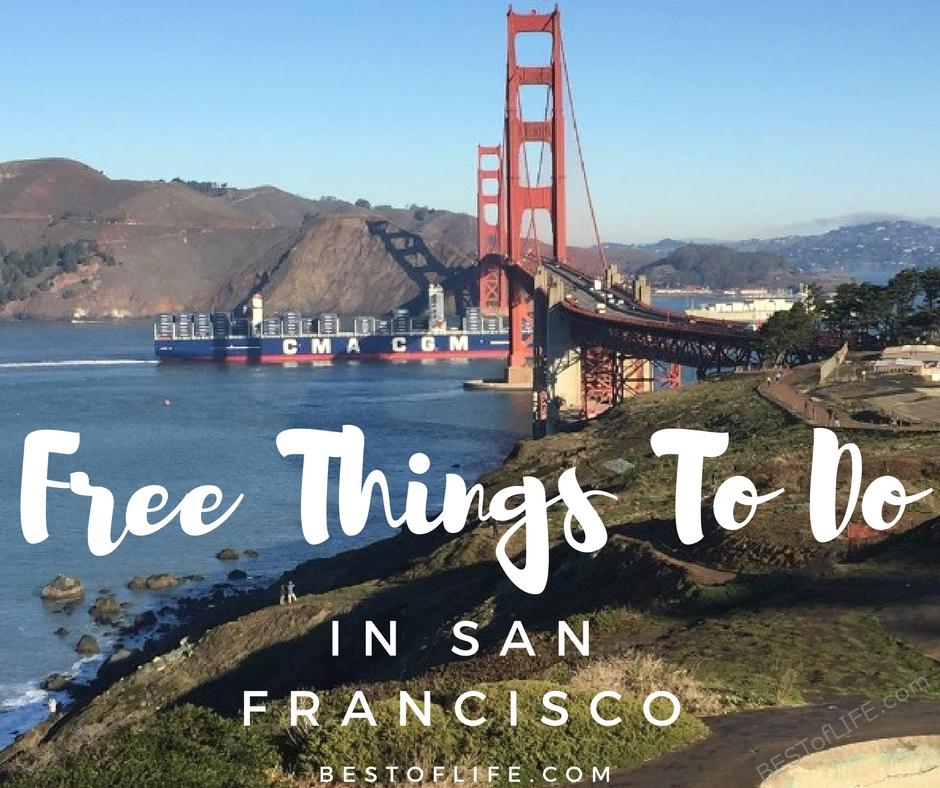 This site contains affiliate links. Please read our Policies for information.
Finding things to do in San Francisco for free may at first feel impossible. However, if you look more closely you will find they are available. Just because San Francisco is known for being an expensive place to live doesn't mean everyone here is loaded. But in the city of love, art, hipsters, and technology, there are plenty of free things to do. The best part is, most of these things will take you to parts of the city that you might otherwise miss.
One of the best things I take with me on my free outings is a camera. I also make sure I have good walking shoes because cabs and ubers are not free! If you are spending time walking around in San Francisco you'll need sunscreen, a refillable water bottle and probably a backpack. You can't go wrong with a bicycle or some roller blades if you'll be making these free outings a habit!
Save some money and find some things to do in San Francisco for free. These are just as fun as the most expensive outings around.
San Francisco is known for many things, but the hot topic right now is money. San Francisco is one of the most expensive places to live in the US. I went out to see a movie recently and spent almost $100. Here's what I got, two tickets, popcorn, a hot dog, and two cocktails. No, I'm not rich, so after that night I realized I need to find things to do in San Francisco for free. I'm still at a time in my life where spending time at home feels like I'm wasting my life. On the other hand, I can't spend $100 every night, or even every weekend. I have to find cheaper ways so that I can feel like I'm not wasting my youth on my couch reading or watching TV. Luckily, my research has led me to plenty of fun things to do in San Francisco for free.
Golden Gate Bridge
For those of us who live here, the Golden Gate Bridge is less iconic and more of a pain. However, if you're not stuck in traffic trying to get in or out of the city, you can appreciate the iconic view. You can join other tourists at viewing spots or take a walk across the bridge.
Fort Point
Speaking of the Golden Gate Bridge, Fort Point is a great place to take in the view. Once upon a time, Fort Point was our first line of defense against the Confederate soldiers. Now, Fort Point is just a great place to go for a walk and enjoy the ocean.
Golden Gate Park
New York City has Central Park; San Francisco has Golden Gate Park. That comparison pretty much sums up Golden Gate Park. It's an enormous park with plenty of walking paths, museums, picnic spots, and so much more.
Bay Bridge
The Bay Bridge is often ignored, but as of a couple of years ago, it has become just as iconic as the Golden Gate bridge. Head over to the Embarcadero and watch the light show that takes place on the side of the bridge.
Filbert St. Steps
The Filbert St. Steps are a great workout if you're into that sort of thing. The street is one of the steepest in the western hemisphere, so there's that too.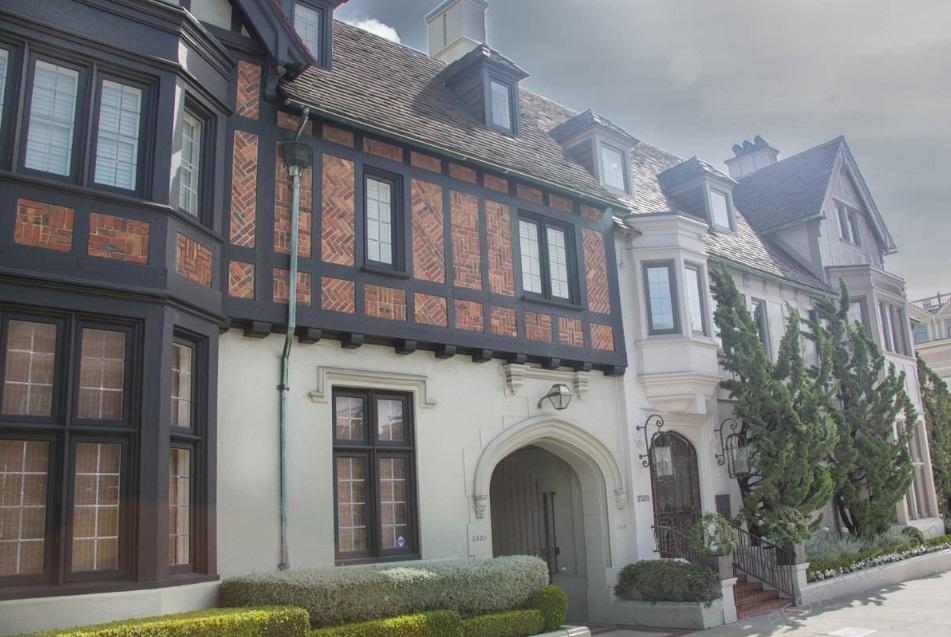 Billionaire's Row
Living in San Francisco is expensive, but these homes are absolutely ridiculous. Some of the homes on Billionaire's Row cost upwards of $13 million. It's a good place to go and either realize your financial situation or get inspired to improve your financial situation. If you're already rich, get some design ideas.
Pier 39
If you want to see all the tourists in the city head over to Pier 39. While the shops and restaurants there are often overpriced for the products, you can still walk around. Here, you'll find sea lions resting on docks, street performers, and you can also just people watch. 
Wave Organ
Listening to the sound of the ocean is often compared to the beauty of music. The Wave Organ is a structure that you can visit and hear the waves actually create music.
Twin Peaks
Take a peek at the fantastic view after you've walked such a long way. The view from the top of Twin Peaks is stunning and worth carrying around the towel you'll need to wipe away all of that sweat.
The View
Another great place to take in The View is at the top of the Marriott. Sure, the View is a bar at the top of a hotel, but act like you belong, and no one will stop you from taking that selfie for free.
Save