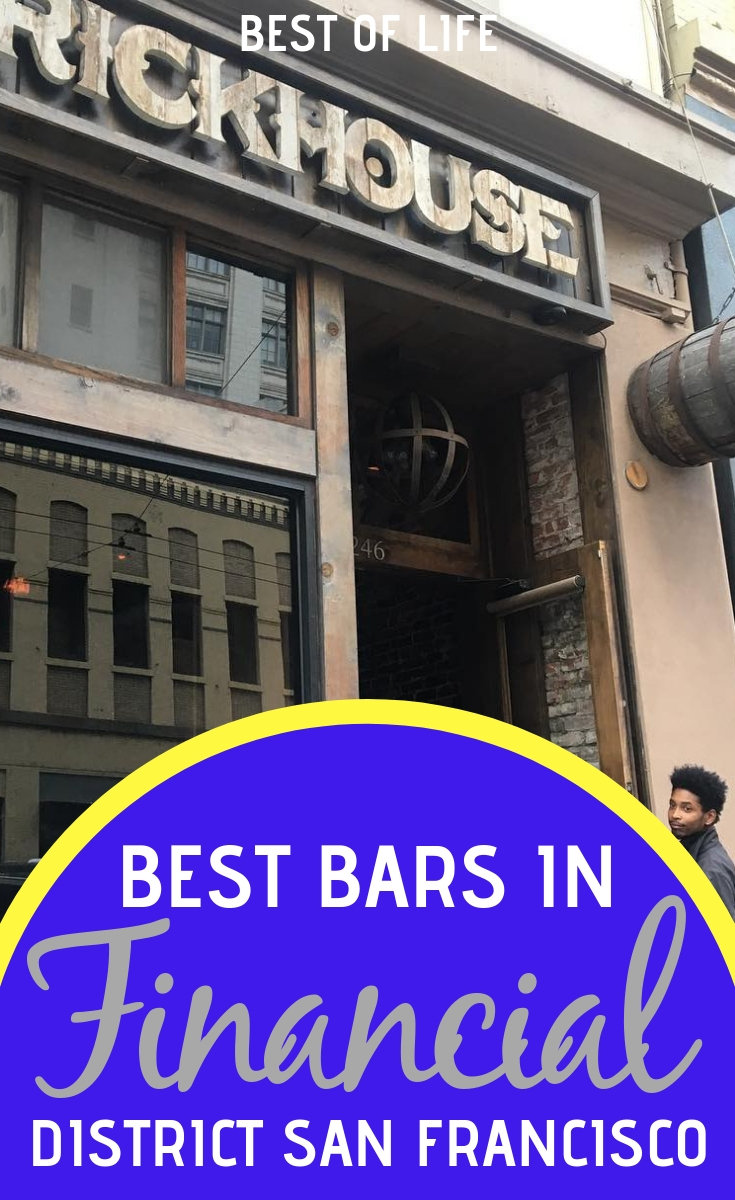 When you think of a financial district in any city, you often imagine tall office buildings and a ton of people walking around in suits and business clothing. That is a fair thought when considering the financial district in San Francisco, especially during the day. But at night, those ties are loosened and hair is let down. There are plenty of bars in San Francisco but the best bars in San Francisco financial district take the 9-5 and turn it on its head.
Head out for better drinks in the city at one of the best bars in San Francisco financial district, just don't forget to dress business casual.
The Financial District is one of the most popular spots in the city, even after business hours. Not only is it part of downtown, but it is also walking distance from many of the most popular tourist spots in San Francisco.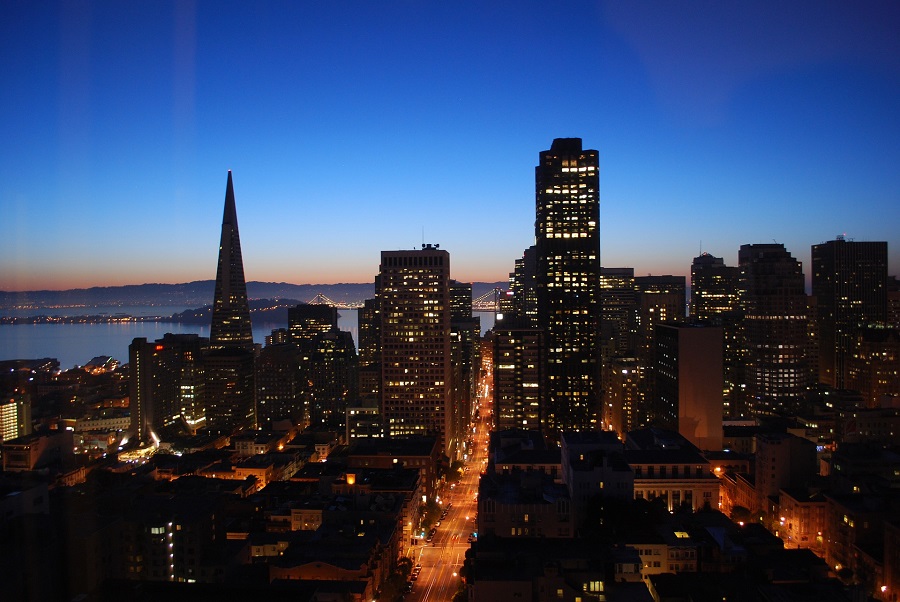 Many people, including locals, use the best bars in San Francisco Financial District as date spots or the many restaurants nearby for food. But with so many different alleyways and busy streets in the Financial District, finding the right bars could be difficult.
Luckily, the Financial District isn't as big as it seems and it's easy to go from bar to bar until you find one you don't want to leave.
Best Bars in San Francisco Financial District | Local Edition
When you enter Local Edition, you will be greeted with a thin walkway and a bouncer sitting at a stool at the end of that walkway. Once you show I.D., you will walk down a stairway and straight into the past. Local Edition is themed after the newspaper industry of the '50's and '60's. There are typewriters on the walls, a small stage for live music, and a cocktail menu that is very welcoming.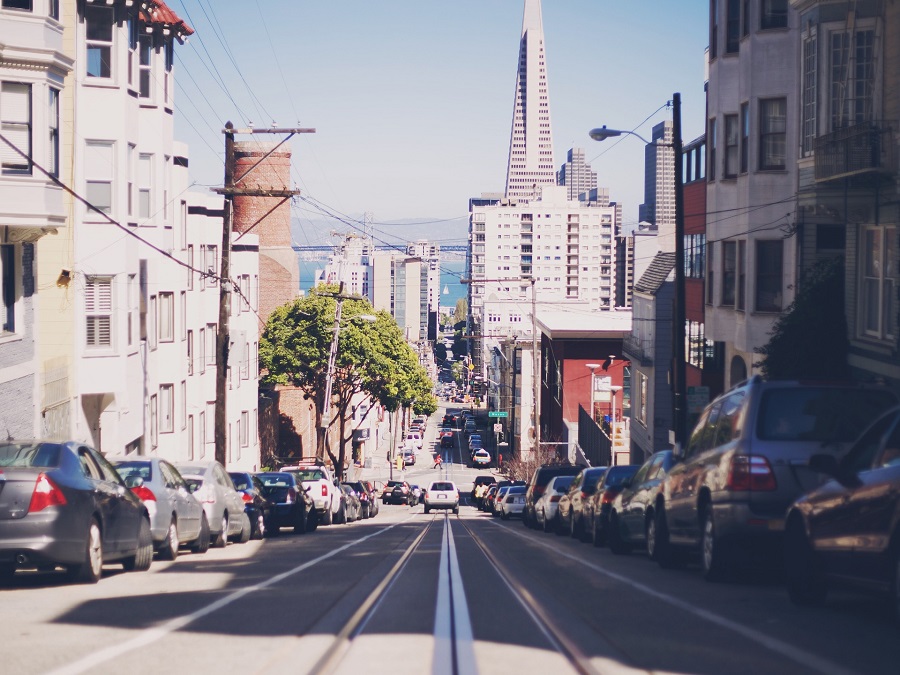 Best Bars in San Francisco Financial District | The Treasury
If you're looking for a more luxurious night out, The Treasury has you covered. This cocktail bar is inside a 1916 Beaux Arts space and right in the middle of the Financial District. The bar has plenty of signature cocktails as well as wines and craft beer to choose from. Even the bar food is made to be as luxurious as the surroundings you will surely enjoy.
Best Bars in San Francisco Financial District | Rickhouse
A rickhouse is where whiskey is stored in barrels as it ages. The Rickhouse in San Francisco has a similar feel with dim lighting, brick walls, and plenty of amazing whiskeys for you to choose from. While whiskey is the star of this bar, other cocktails are available as well as local beer and wine. There isn't a lot of seating but it is a nice place to share a little romance over a glass of whiskey.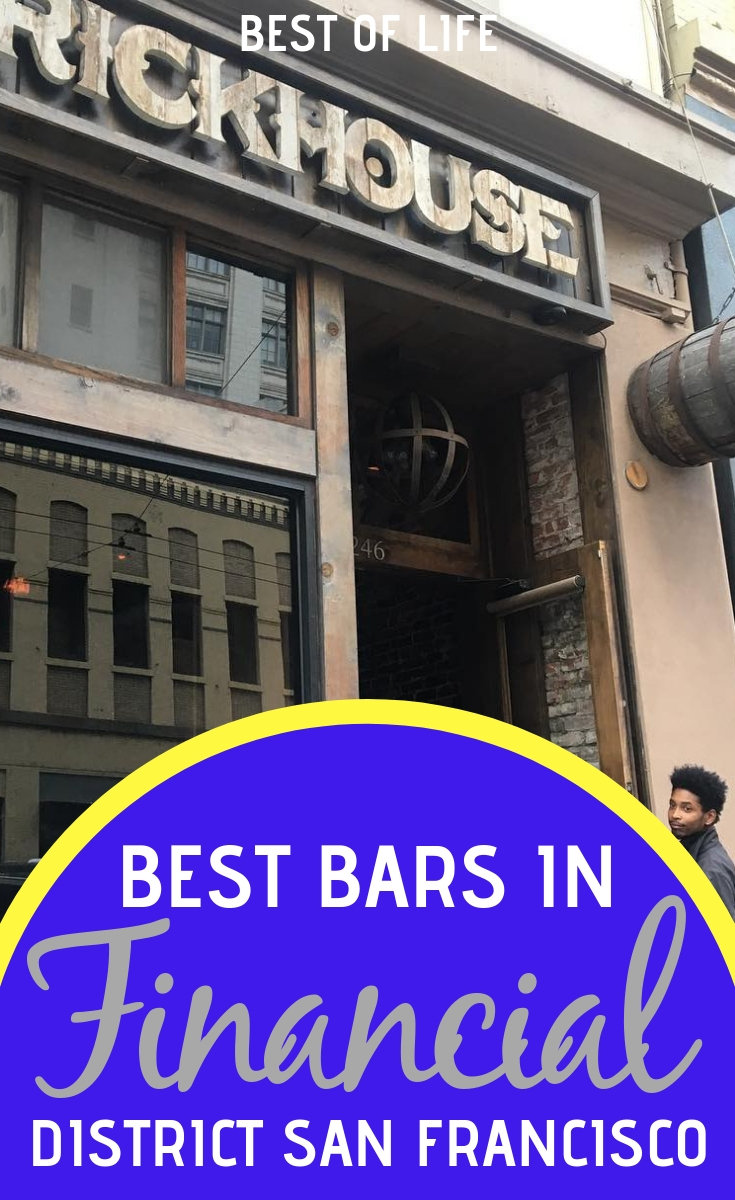 Best Bars in San Francisco Financial District | EZ5 Bar
If light is your enemy, EZ5 bar is the place you want to be. This bar is dimly lit but filled with life and it has some of the most affordable drinks in the city. In fact, EZ5 is all about happy hour and it is the perfect time to visit. During Happy Hour you can find $4 glasses of wine, a beer and a shot for $8, and jello shots for just a buck. Can't beat that anywhere in San Francisco.
Best Bars in San Francisco Financial District | 83 Proof
One of the things that often deters people from bars in a city like San Francisco is the close proximity to other people. San Francisco is a big small city and a lot of the bars have little to no room for many people, and whether you like it or not, 83 Proof is one of them. But, the bartenders really know what they're doing, so you're sure to enjoy your time in this after-work party spot.
More Bars in San Francisco
11 Unique Bars in San Francisco
Best Dive Bars in San Francisco you Must Visit
Best Cocktail Bars in San Francisco | A Night out in San Fran
Seriously the Coolest Bars in San Francisco
Best Bars in San Francisco Union Square