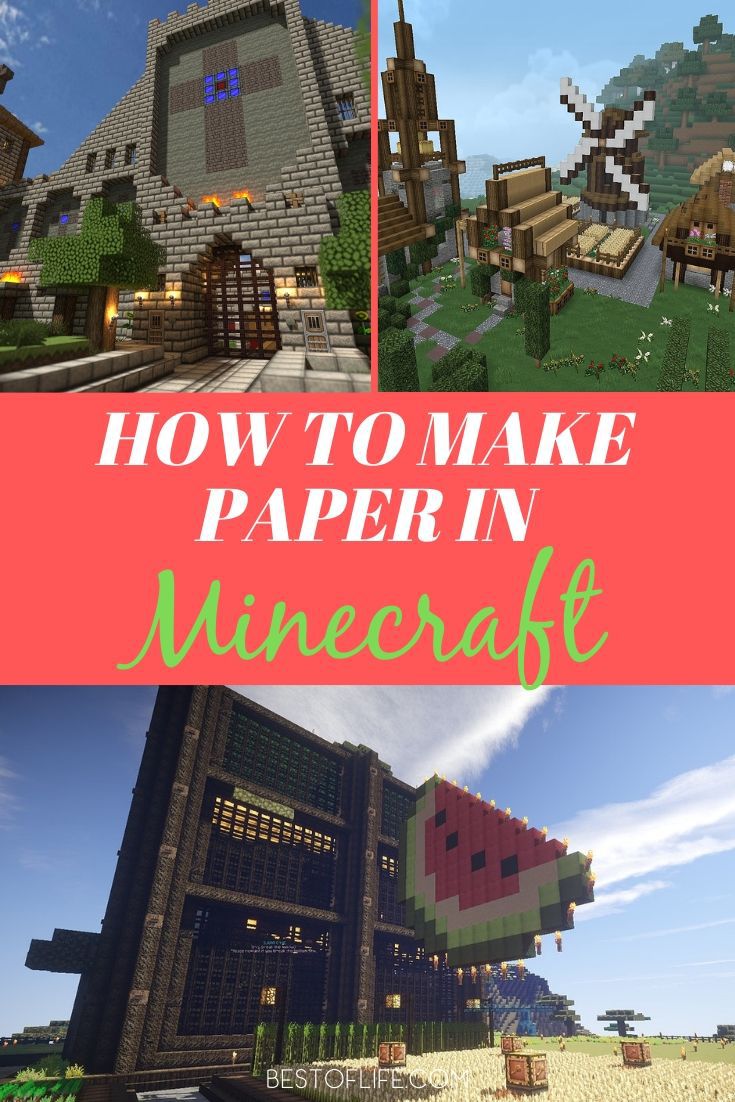 Most games have a clear and defined end goal. The end goal in Minecraft might be to beat the Ender Dragon. But ask anyone who plays Minecraft regularly and they will tell you the dragon doesn't matter. Instead, there are other modes to play that are more fun. One of the most popular modes is called Creative Mode. You can build and destroy almost anything you want in Creative Mode. Think digital Lego blocks. But you need items in order to build things and paper is one of those items. The question is, how to make paper in Minecraft?
Wondering how to make paper in Minecraft? It's a bit more complicated than one may think, but we have Minecraft paper tips to help!
There are so many different modes in Minecraft, but they share similar traits. For example, in most modes like Creative Mode or Survival Mode, you need to find items to build items.
However, the purpose of these items may be different. You might need an item in Creative Mode to make something cool. But you may use that same item as a defense measure in Survival Mode.
Paper is an item that you can either find or make and knowing how to make paper in Minecraft could be valuable information.
Paper isn't the only item in Minecraft but it is the one we're talking about today. You could use paper to make books, maps, fireworks, or you can sell it to librarians for an emerald.
You will need to know how to find or make paper no matter what you need it for.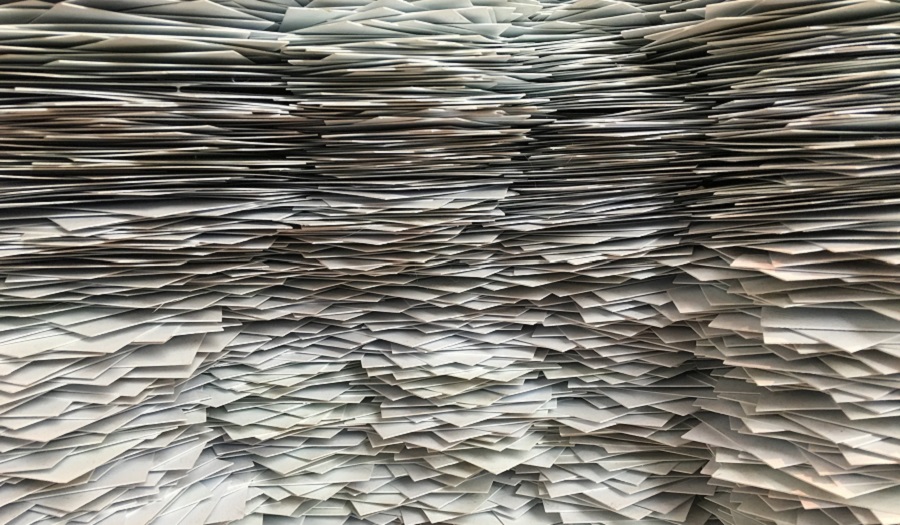 Finding Paper in Minecraft
You could find paper already made, usually in stacks of multiples. There are a few spots where paper is usually found in chests or strongholds.
In fact, you can find paper in 49.4% of shipwreck supply chests and in 89.4% of shipwreck map chests. Library chests have paper and so do village cartographer chests.
This means you can easily find paper throughout many of the modes. You may only find one piece of paper but there is potential to find it in stacks of 2 or more pieces of paper. You could also craft paper if you can't find any for some reason.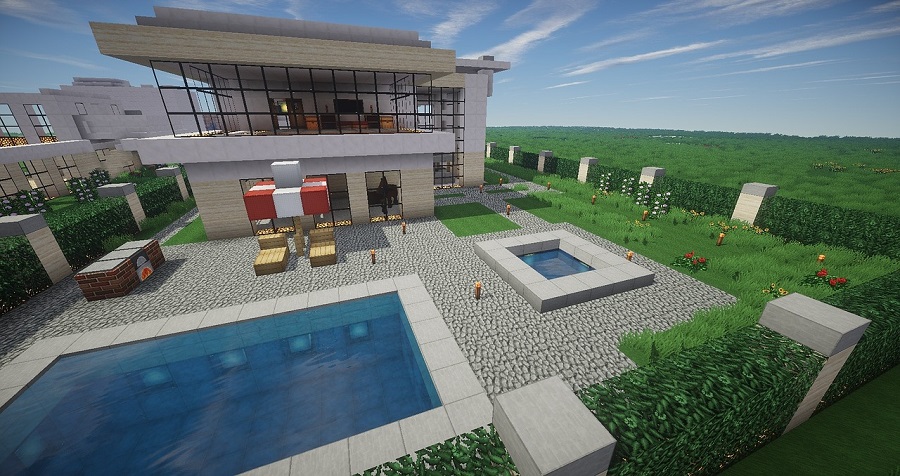 How to Make Paper in Minecraft
There are a few things you will need in order to make paper. However, sugar cane is the only item that can be turned into paper. You might think it was wood but it is actually sugar cane, at least in Minecraft.
Sugar cane will be turned into the paper but it is not the only thing you need in order to make paper. For example, you will need a crafting table before you can craft almost anything really.
Let's start with the crafting table since that is needed first and for multiple different crafts in Minecraft.
How to Create a Crafting Table in Minecraft
First, you need to find four wooden planks. The type of wooden planks you find doesn't matter, just that they are planks of wood. Then, craft the crafting table.
Once it is crafted, place it wherever you want so you can start to use it. This is where you will craft multiple objects. In fact, think of your crafting table as a workstation, a base of sorts.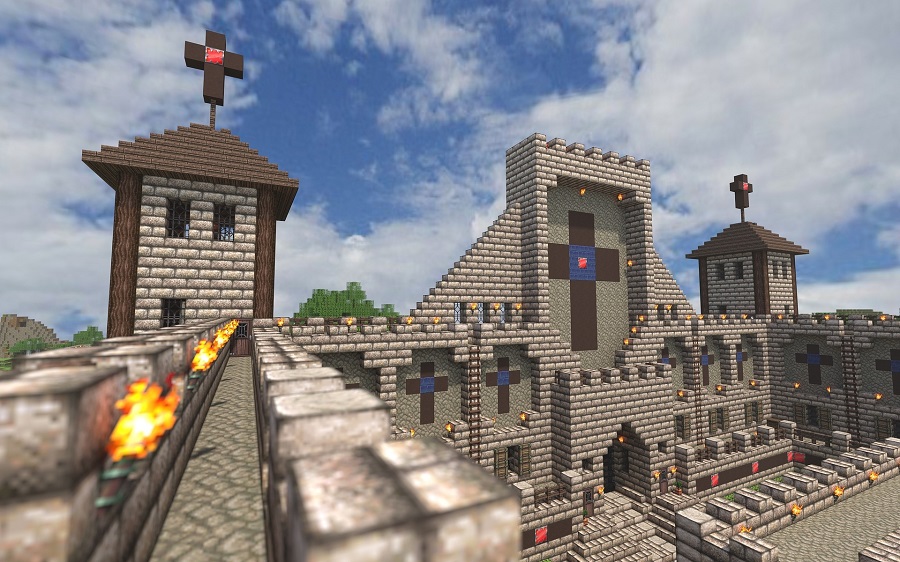 Finding Sugar Canes
You will need sugar canes to make paper. There is a minimum though, you need three sugar canes to make paper. Each sugar cane will be turned into one piece of paper so you can make three pieces of paper at a time.
You can often find sugar cane near bodies of water. Usually, the sugar cane is on the edge of the water. This is where things get complicated. You could, of course, turn back to your crafting table and make the paper immediately.
However, sugar cane isn't as abundant as other things in Minecraft. Instead, you should use at least one sugar cane to plant and grow more. This will ensure you have more sugar cane to pick up and use in other item recipes.
You should always plant more every time you harvest sugar cane that way you know exactly where more will be if needed.
Crafting Paper
Now we can learn how to make paper in Minecraft. You can craft paper now that you have three sugar canes in your possession and have planted more.
Open your crafting box and place the three sugar canes in a single row from left to right. Then, move the paper to your inventory so you can use it for other things or whatever you want.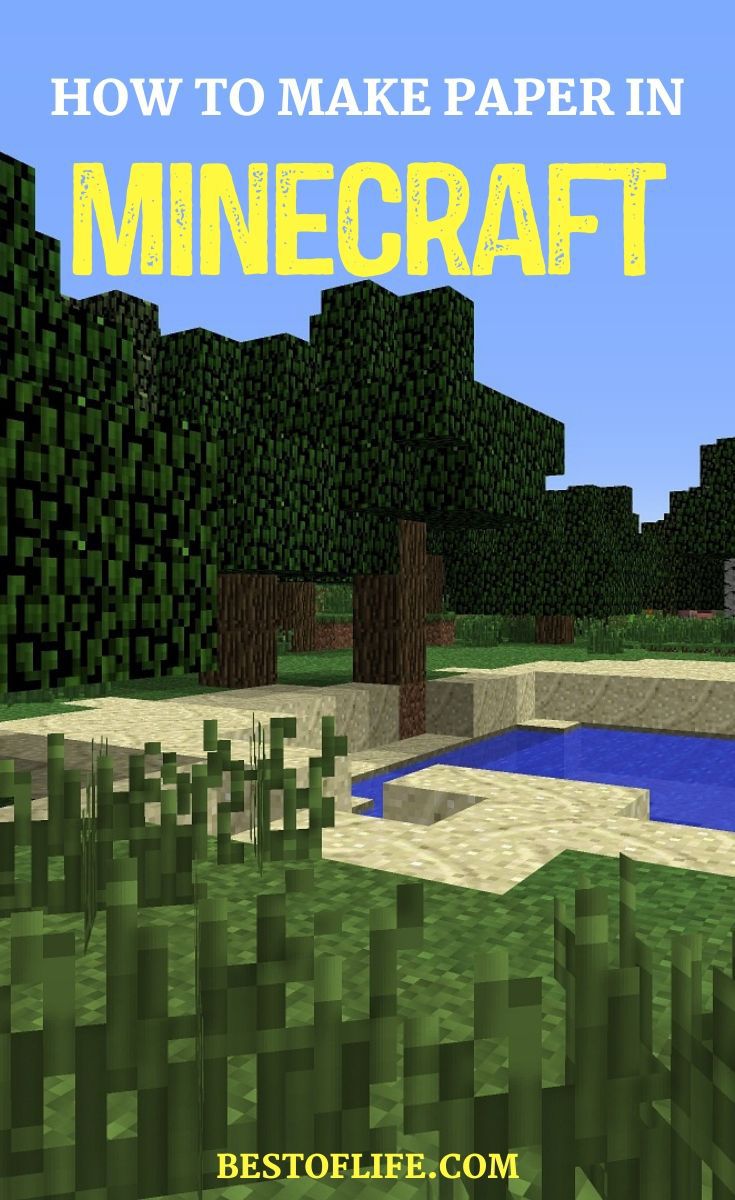 More Things to Know
Blackout Emergency Kit Supplies and Tips
Inspirational Quotes for Parents to Be
Most Common Germ Infested Areas in our Everyday Lives
25 Daily Habits to Live Longer