Description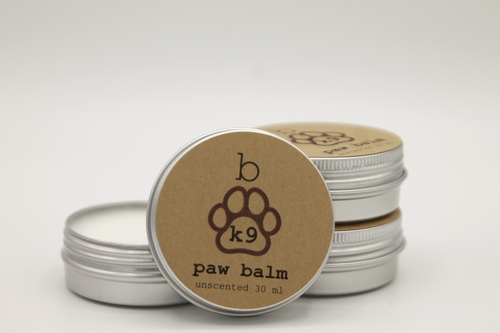 Your dogs aren't watching where they are stepping as much as oyu are. However, everywhere it walks is bare paw. Take care of those paws by using a K9 Paw Balm for Dogs. You can even make sure you use safe, all natural, cruelty free paw balm for utmost safety. In fact, this product is food grade and unscented. The unscented is to make sure dogs don't lick it away but it is safe if they do.
K9 Paw Balm for Dogs Features
Made with only natural, food grade ingredients, which make them safe for pups to lick.
Ingredients: shea butter, aloe vera gel
Size: Approximately 30ml
100% Cruelty free
SH Time – 5-9 days
Directions
Gently rub on paws, elbows, or nose whenever your pup needs it.
K9 paw balm is unscented specifically for the sensitivity of animals. We have formulated the K9 paw balm to contain the best ingredients to ensure the health and safety of animals. However, if you have further concerns, we suggest speaking with a veterinarian. For topical use only.
This product was formulated for all dogs; however, since each individual animal will have different levels of sensitivity, we suggest testing the balm on a small area before wide-spread application. Please be cautious with any products on animals less than 12 weeks of age.
More Related Topics
15 Life Hacks Every Girl Should Know
How to Apply Sunscreen | Sunscreen Application Tips