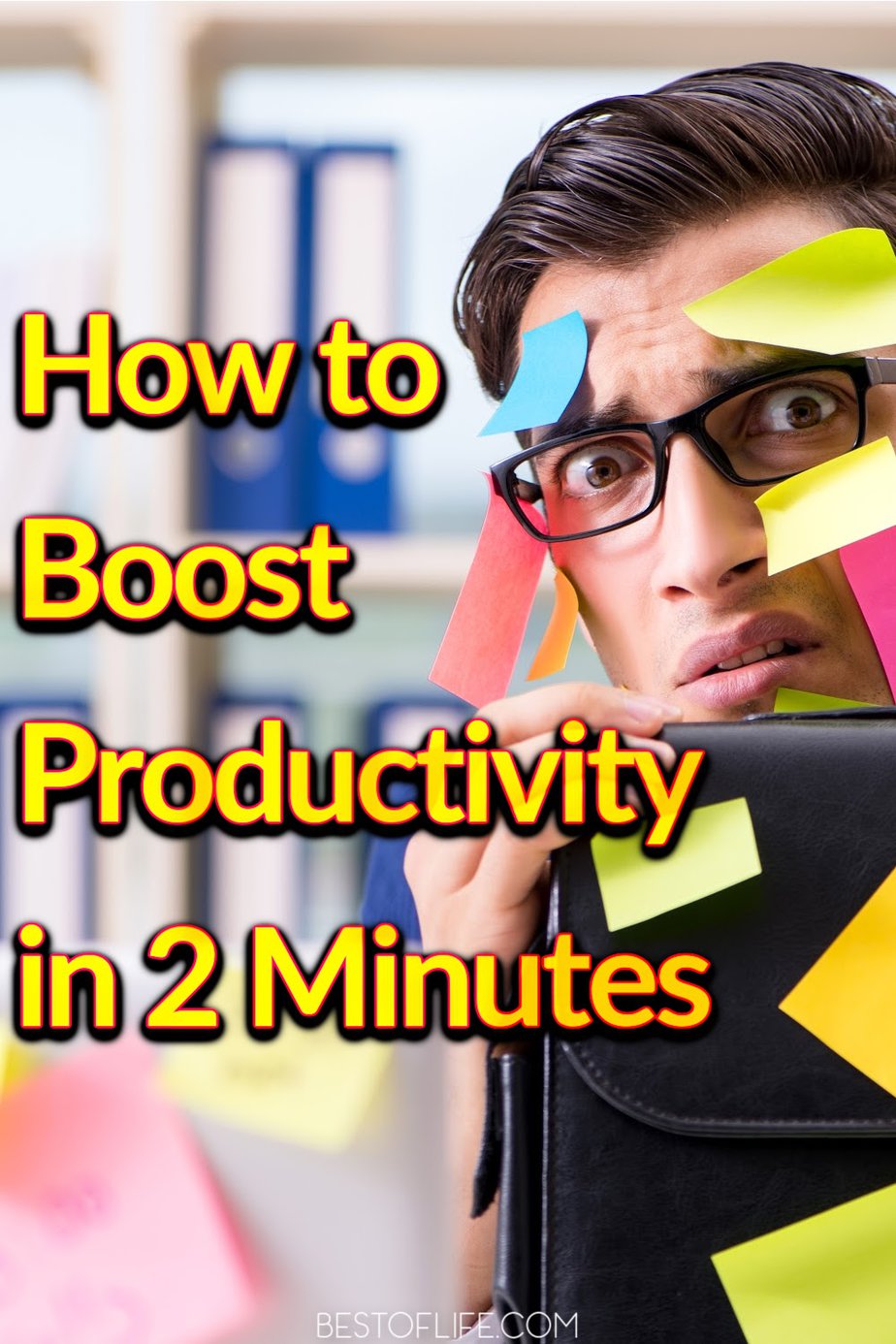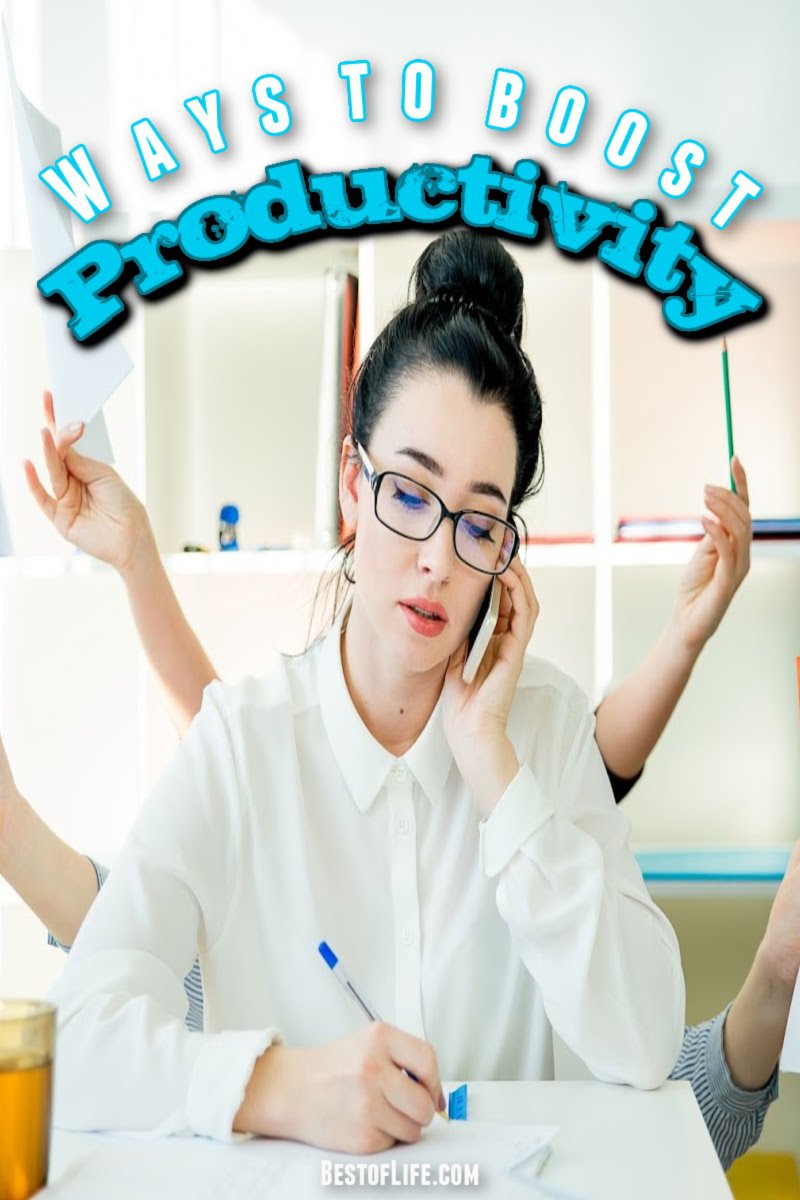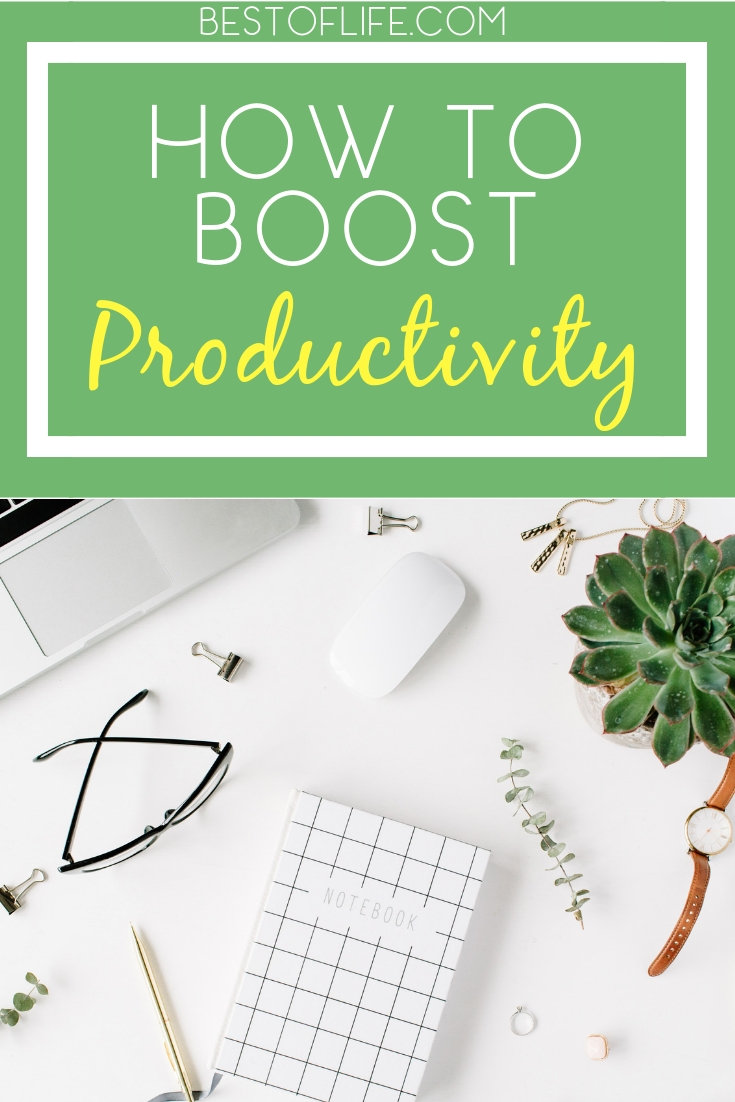 There are many reasons why people think negatively about work and productivity could be one of them. A lack of productivity at work could leave you swamped, making your job more stressful than it should be. But with just a couple minutes, you can boost productivity and put your work experience on a better path.

There is nothing worse than heading for a weekend of rest or excitement, only to have the nagging thought of your unfinished work hanging over your head the whole time.
The sad fact is, many of us go to bed Sunday night under a burden of stress about the upcoming week. But being productive the Friday before can save you from that stress.
When you boost productivity, you find that work feels a lot easier and you can become more successful. The best part is, boosting your productivity doesn't even take that long, so you can make improvements in just a couple of minutes.
If you find that you're often stressed out about work, try these ideas to boost productivity.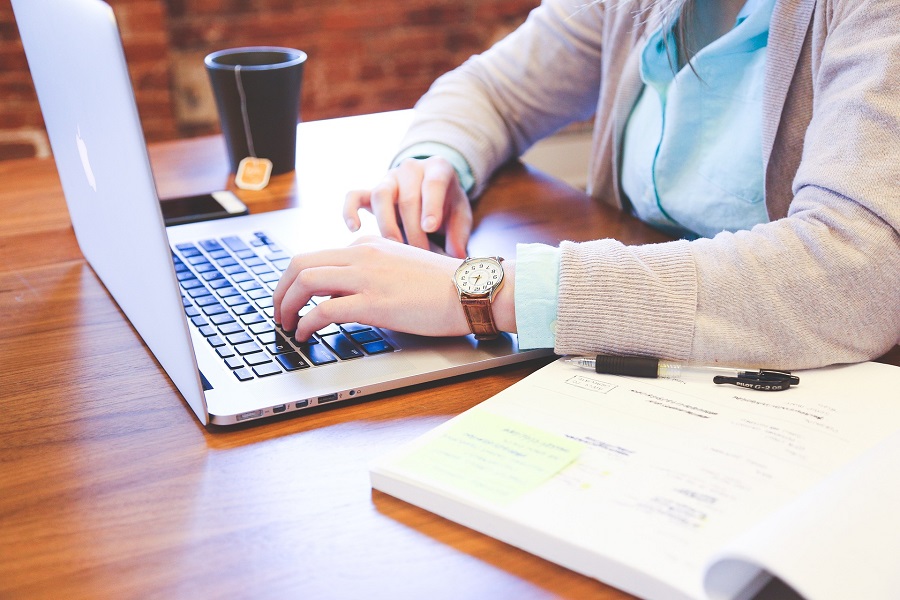 Organize Your Workspace
While productivity requires you to get organized in many different ways, our focus here is on getting your workspace organized. Whatever tools you need during work, be sure to have them organized so you can easily find them throughout the day.
Organize Your Schedule
Alright, this one does require a little extra time up front, but once it's set up, maintaining it only takes a couple of minutes.
First, set up a schedule for yourself (either through an app, website, or physical organizer). Set it up in a way that works for you and then start adding tasks to it.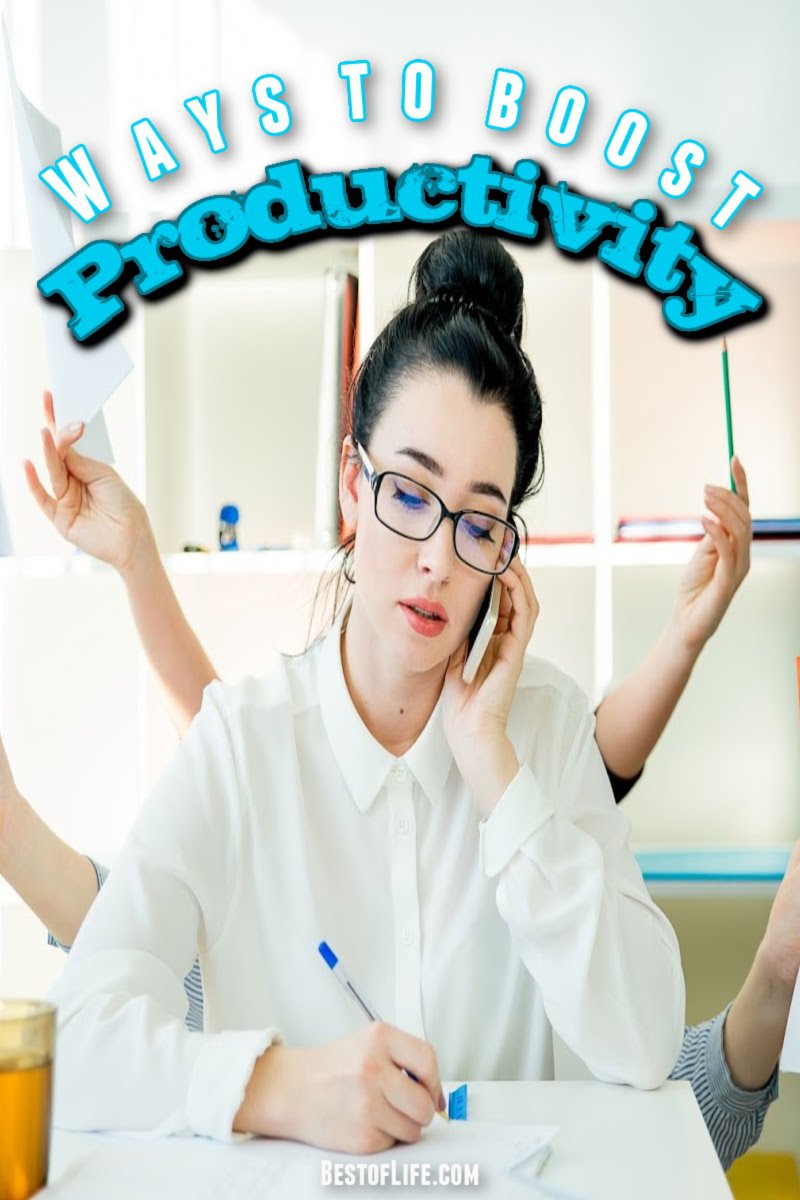 Once it's set up, it will only take a minute to add or remove a task from your schedule. No more feeling disorganized about what you have going on each day, or double-booking appointments!
Eat a Snack
There are many different reasons for being unproductive, and food is one of them. Working through a growling stomach is a pain in the gut. Have healthy, protein-packed snacks nearby, something small and something quick. This way, when you start to get distracted by hunger you can eat a healthy snack and keep moving.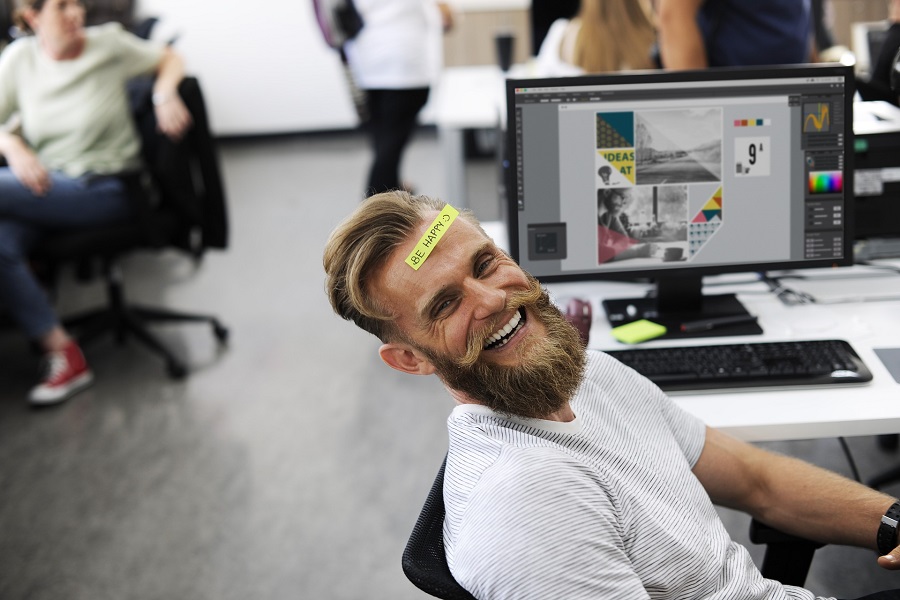 The 2-Minute Rule
David Allen wrote a book about getting things done and being productive. In this book, he talks about a 2-minute rule. This rule has become very popular with people but it needs to be used properly.
For example, the 2-minute rule says that if it can be done in 2-minutes, do it now and check it off your list. You can finish writing out your schedule once it's done.
I personally find that this concept also works when you're in the middle of a bigger (or more frustrating) task and need a break.
By switching to a 2-minute task and giving yourself a break from the bigger task, you'll feel the reward of accomplishment and might even find yourself to be more creative or patient when you return to your original task. It's a win-win.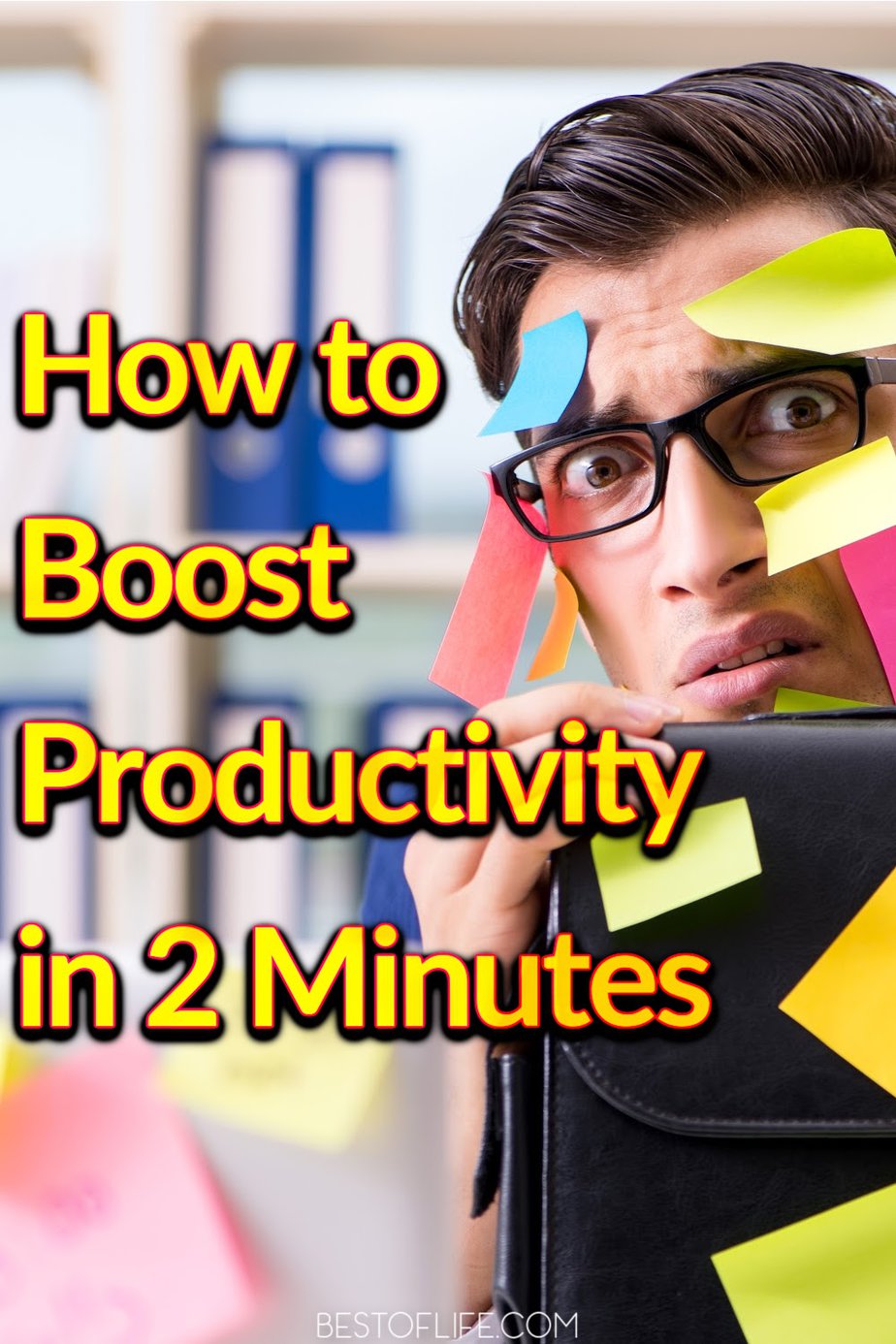 Two More Minutes
Another good idea is to get moving. Fortunately, all it takes is two minutes. If you find that your job has you sitting for hours at a time, make it a point to get up and go get some fresh air.
Just make sure it is only for two minutes. While you're out, walk around the building or around the office. By moving, you can give your body and mind some fresh air, fresh circulation, and hopefully better concentration when you get back to your desk.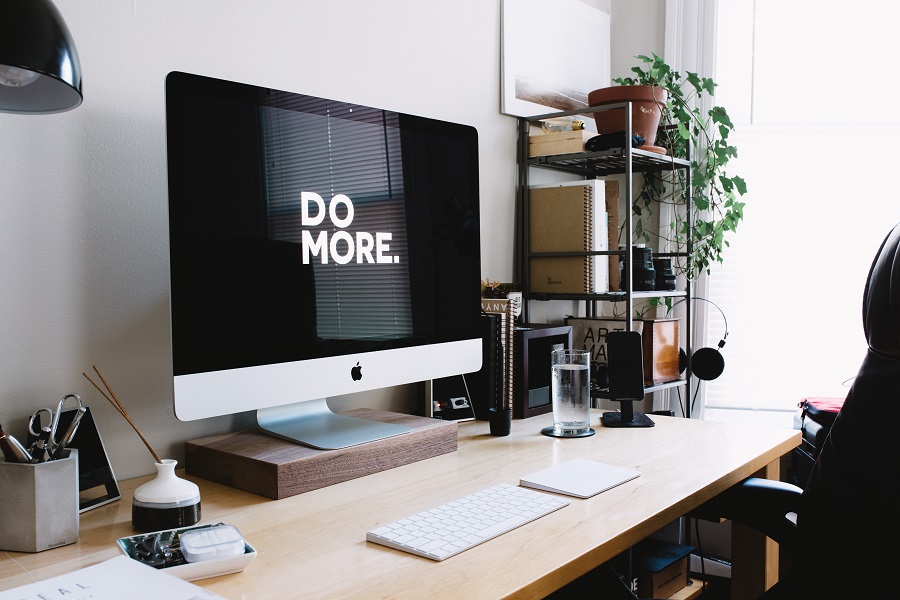 Stay Optimistic
Another quick way to boost productivity is to stay optimistic. The best part about this is that it takes absolutely no time to implement.
If you think about it, there is absolutely no reason to not be thinking optimistically. If you find yourself in a habit of thinking negatively, train yourself with positive thinking.
Soon, it will come naturally. By staying optimistic, you will stay in a better mood throughout the day and be more willing to work harder on a task. Bonus: Positive thinking is also good for your health.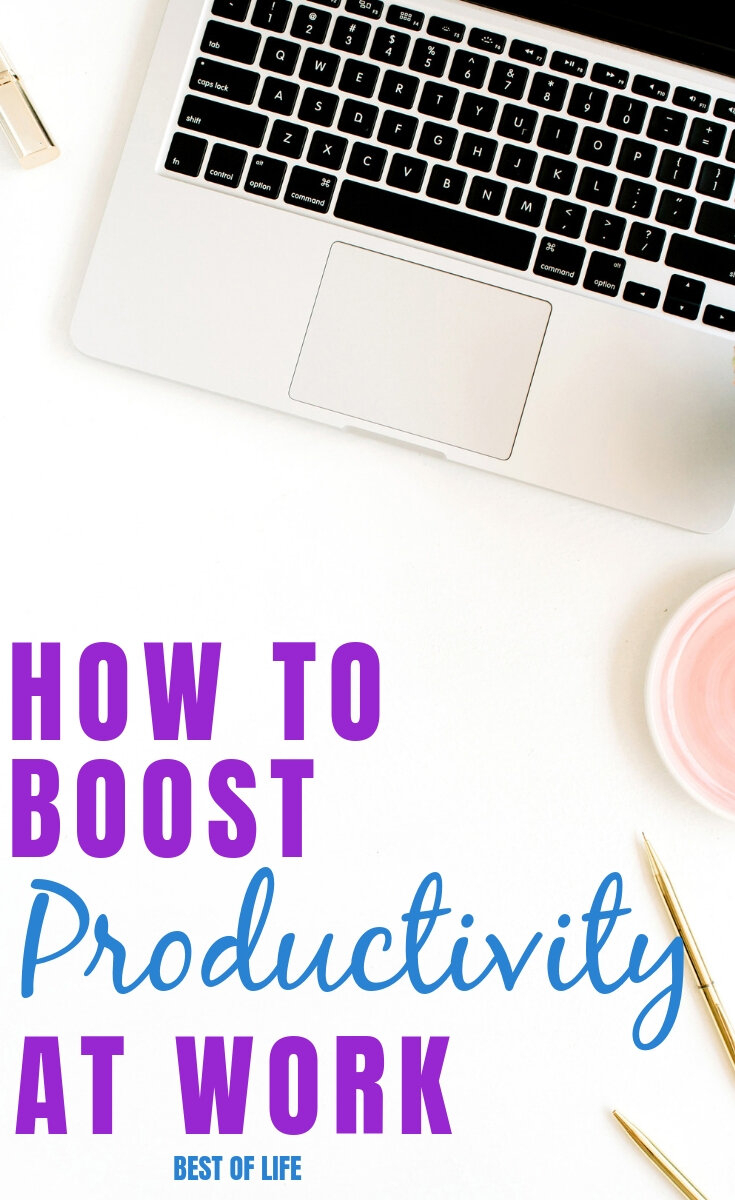 More Ideas for Work
Best Time Management Tips for Students, College, Work, and Life
Bullet Journal Work Ideas to Get Your Hustle On
10 Hustle Quotes for Women | Woman Boss Quotes
11 Ways to Be a Better Listener