Mexico is home to many wonderful travel spots that entertain people from all around the world. There are couples enjoying romantic getaways, college students partying their way through spring break, and nature lovers heading out to scenic views of mountains and coastlines throughout the country. But there is another group of travelers: families! Throughout the year, families travel to Mexico, often with young children. While Mexico has a party scene vibe, here are the best places to vacation in Mexico for families.
Pack your bags and get the kids ready to travel to some of the best places to vacation in Mexico for families to enjoy.
What makes for a perfect family vacation? Well, depending on the ages of the people in your travel party, there are plenty of things that can make a vacation great.
Parents might seek relaxation in the sun with a spicy margarita while children might prefer to stay active. Teens might seek adventure while older travelers might prefer to take a slower pace. With this in mind, the best places to vacation in Mexico for families should ideally have everything for everyone readily available.
In fact, there are places just like that in Mexico that everyone should visit at least once. Just pack your things for a day trip and start exploring.
Best Places to Vacation in Mexico for Families | Los Cabos
Los Cabos is a combination of two towns in Mexico, Cabo San Lucas, and San Jose del Cabo. The entire area is a tourist spot with plenty of resorts and family-friendly activities. While the area is known for things like parties, windsurfing, and kayaking, there are plenty of other things to do too.
Playa El Medano is close to downtown and has live musicians playing music, food spots, and sports fishing nearby. Families can snorkel or swim and you can even learn to surf. For those looking to just relax, the many different resorts have spas and areas to take in the sun. In fact, the sunsets and sunrises are amazing in Los Cabos.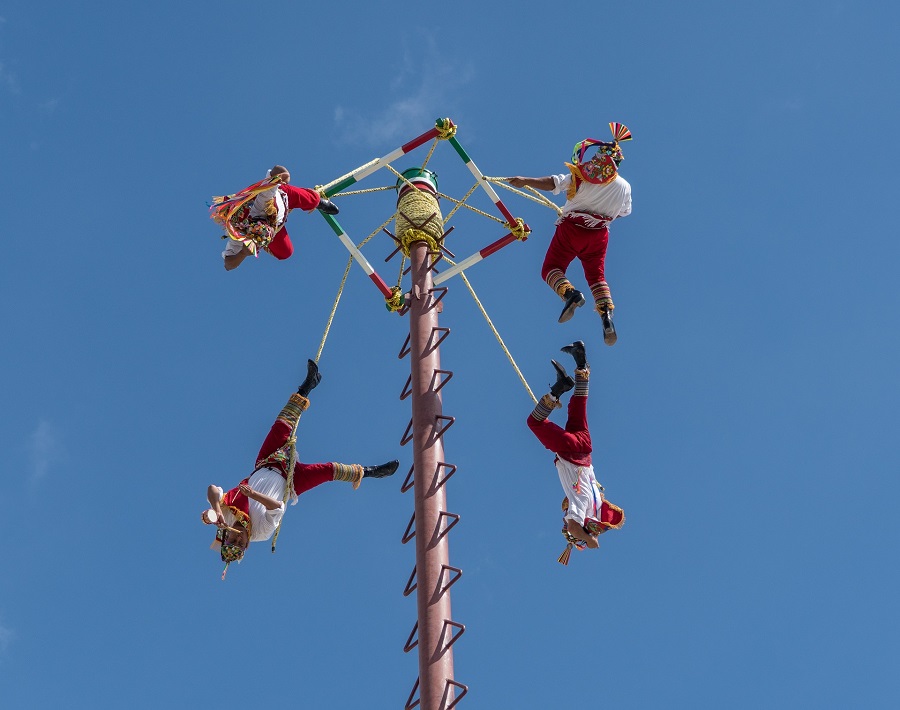 Best Places to Vacation in Mexico for Families | Oaxaca
Many people rave about going to the UK and seeing all of the history there but the UK isn't the only place with beautiful, historical architecture.
Oaxaca is where you'll find a town square that is filled with beautiful scenery and amazing treats. Besides the buildings, there are musicians, jugglers, vendors, and artists who are ready to entertain you and your family. Tourists are invited to sign up for cooking classes or enjoy five-course meals nearby.
In fact, Oaxaca is a great place for a foodie family to visit and there are beautiful old hotels to stay at as well.
Best Places to Vacation in Mexico for Families | Riviera Maya
Heading off the beaten path isn't always recommended in a foreign country, especially if you aren't familiar with the area at all. However, head south from Cancun and then go even further until you hit Tulum.
Tulum is where you will find Mayan ruins that are absolutely amazing. The whole family can follow a guide as they learn about the history of the area and the Mayan culture. Some notable ruins include the Temple of the Descending Gods and El Castillo which is perched on a cliff above the water.
While you travel to the area you'll notice that there are a bunch of all-inclusive resorts. Those resorts are great places to stay while you visit the area.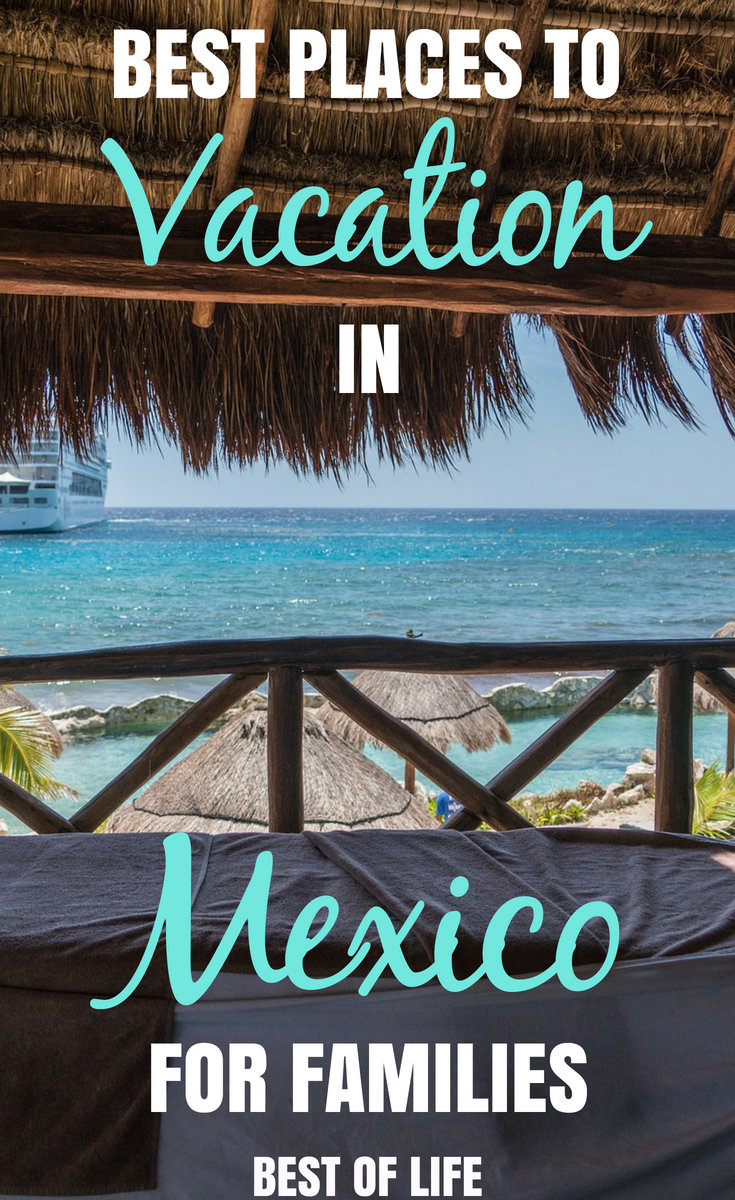 Best Places to Vacation in Mexico for Families | Puerto Vallarta
Puerto Vallarta is a well-known vacation spot in Mexico. The combination of mountain trails and sandy beaches make for an adventurous vacation for any family.
Many cruises stop in Puerto Vallarta due to its natural beauty. There is also a Mexican Fiesta on some nights that are filled with food, music, entertainment, and fireworks. If you want to head to the beach, the best beach in Puerto Vallarta is Playa de Los Muertos which is filled with street entertainers and amazing shorelines.